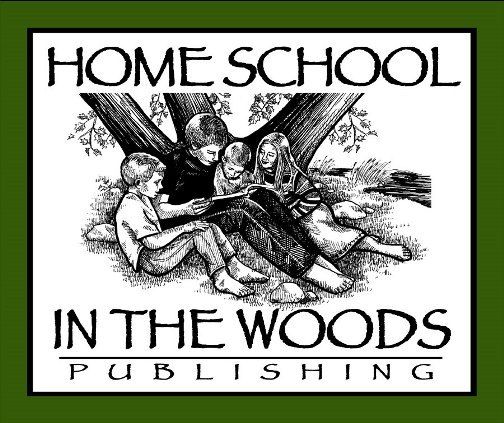 Home School in the Woods
has long been a favorite for our family when it comes to history. This year is election year and was the perfect time to review
HISTORY Through the Ages Hands-on History Lap-Pak: U.S. Elections. We downloaded our product and set to work to help my 5th and 8th grader learn a bit about the election process and have a fun while doing it. Suggested grades are 3rd through 8th and I think that was accurate.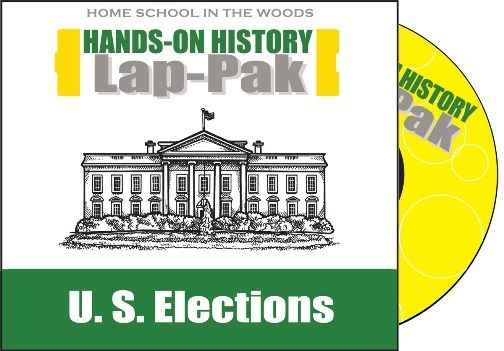 Home School in the Woods gives you step by step instruction on printing, teaching, and assembling the lap pak.
The reading text can be printed in booklet form or just on 8.5 by 11 paper. I chose to print it out with the 8.5 by 11.
Each heading corresponds to one of the mini projects for the lap pak. The teacher can read each section, or have the student if they are older. There is also the option of having it read to you with the audio of the text. I did enjoy the audio, simply because the kids were listening to a different teacher other than me. I love how each segment tells you exactly where to to start on the audio, as it is continuous if you just hit play.
Starting from the top, you read over the first section, print out the papers according to directions. I did print out some of the directions so that I had easy access to them rather than going back and forth on the computer.
I loved the ease of reading exactly what to print out, and how to assemble each individual project. If you had these available for the kids they could easily work on the project alone, but what's the fun in that? Lap Booking time has always been my favorite part of our school day.
So far we have established that this is an excellent, teacher friendly product. Easy and fun for the teacher. But what about the content and the kids perspective?
My kids are not big history buffs, I know... So when I told them we were going to be learning about election, I kind of got those scowling eyes. Of course Home School in the Woods recued their scowls when I told them we were going to be making a lap pak of elections. They get into creative mode, and almost.. forget that they are learning history!
They still had to be spoon fed with the history information, and that is where the audio portion was great for me.
Some of the things were learned were
Definition of Election
Different forms of Government
The Branches of our Government
Voting Rights
Some of the Political Parties
Caucus and Primaries
Presidential Platforms
Raising Money
Electoral College
Actual Election
Inauguration
The U.S. Elections lap pak covers the spectrum of how we got to where we are today with our government, as well as looking forward to our upcoming election.
We worked on the booklets as we went along and stored them in a zip lock bag. You don't assemble the lap pak until the end of the unit.
We did not get through the entire unit in the review time, so we assembled what we had just to show how the lap pak works. We will be finishing it and working on it as we gear up for the KY Caucus coming up in early March.
Check out Home School in the Woods on these social media sites
Facebook: https://www.facebook.com/homeschoolinthewoods

Google+: https://plus.google.com/+Homeschoolinthewoods/posts

Pinterest: https://www.pinterest.com/hsinthewoods/

Twitter: https://twitter.com/HSintheWoods @HSintheWoods #HSReviews #HistoryUnitStudies #HomeschoolHistory
See what my crew mates thought of this history curriculum by clicking on the banner below


Don't miss a single post
Subscribe to A Year of Jubilee Reviews
and get our latest reviews and giveaways directly to your inbox!