Innovators Tribe
Thinking Like an Engineer
has been a perfect fit for my 15 year olds engineer brain. His father is an engineer and we have seen that same thinking process in Canyon since he was young. He doesn't enjoy school. He has zero desire to go to college so often getting him to get his school work done, is a challenge. We work on the basics, and try not to overwhelm him. Thinking Like an Engineer has been amazing for him. He desires to do it, and does it well! It isn't real easy to fit into a 'normal' schedule. It is a time consuming project. For us, it worked great because I felt it counted as several basic and core things like science and math. He also did some research which I can never get him to do.
We planned to use Thinking Like an Engineer once or twice a week, simply because he desires to watch the lesson and then right from there do the activity as well. Makes perfect sense really, go ahead and do the activity while it is fresh in your mind.
We were given a 2 year subscription through Innovators Tribe, to complete the Thinking Like an Engineer course. There is quite a bit involved with it, and I am thankful that we will have time to get through the entire course.

The course completely online. It is not live, so it is available anytime, and self paced. There are 6 Units and a bonus unit on Thinking Like an Innovator that has 9 lessons with it.
Unit 1 is a great introduction to Engineering. There are 4 lessons, and the first 3 have a lengthy challenge with them. The first challenge was to create the tallest paper tower you could with only
Make sure no siblings walk by during the building process! This was a fun challenge, and I struggled to figure out how to do it, but of course an engineering brain didn't have any trouble. Lesson 2 had my son looking up different types of engineers, by first stating the things he enjoyed. Right now he is into woodworking and making swords with wood. So we did a search on weapons and engineering to find that there is indeed a weapons engineer. That peaked his interest! His dad is a paper engineer, so I think in his mind that and the basics like electrical, or chemical engineer are his choices.
The next challenge was designing a paper structure that could hold the most weight.
Brilliant! I have a creative mind, but certainly not an engineering one. I was really proud of his ability to figure out what was needed for strength.
The last challenge we did was a whole family affair. That was one great thing about this first Unit, that the younger kids got to watch the challenges and learn from them too. Canyon wasn't just working on the computer, but actually doing things for them all to see.
We live on a river and the last challenge was to make a water filter. This was a really neat project for everyone.
The kids were quite impressed with the way the Alum collected the particles and brought them to the bottom of the bottle too.
3D design software included in the program are
Fusion 360
Flow Design
123D Design
Bridge Construction
Unit 2 moves into more computer based learning using the programs listed above. Titled Introduction to 3D Computer Design and Solid Modeling, there are 10 lessons in this unit. We just started in this section for review, but already I can see it of great interest to my son.
Unit 3 is engineering a roller coaster! So exciting, and then Unit 4 is construction a bridge! I couldn't come close to designing a program more perfect for my teen! 3D design is the focus on Unit 5. Thankfully he has a brother who is a senior in Graphic Design whom he will be able to discuss and share information with. Something in common with big brother. The final unit is Nano-Engineering.
There is a bonus section as mentioned earlier, that includes 9 lessons on being an innovator, including 3 fun challenges.
I am fairly certain we will get through this entire program, it has honestly been the best schooling for my son so far.
Don't just take my word for it, click on the photo below and see what other reviewers thought of this and Thinking Like an Architect, another resource from Innovators Tribe.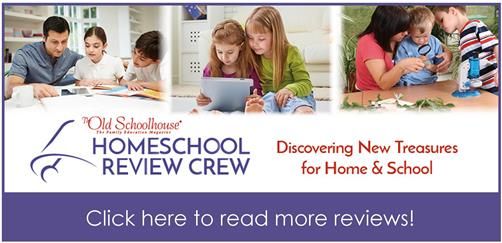 Don't miss a single post Subscribe to A Year of Jubilee Reviews and get our latest reviews and giveaways directly to your inbox!