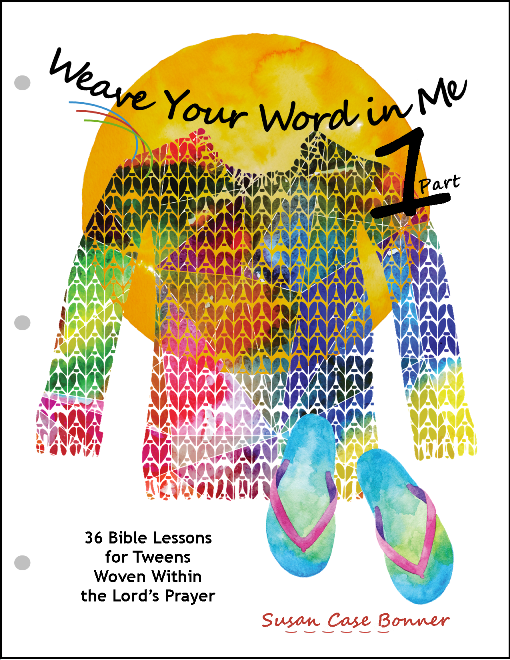 My newly 13 year old daughter does a beautiful job of digging into her Bible each morning and praying.
Kid Niche Christian Books
gave her the opportunity to go even deeper with a bible lessons in
Weave Your Word in Me -- Part 1
.
She enjoys adding to her quiet time in the morning, and this was the perfect tool for her to not only read more in the Word, but to study it on her own. It is geared for 4th-6th grade. My daughter is just a little older than that and enjoyed it as well. I feel it could easily be used for 7th and 8th as well. My daughter at her age was able to be mostly independent in using the Weave Your Word in Me Part 1. It became part of her morning routine.
This would be a great tool to use in a Sunday School class, Co-op homeschool class, or as a family too. Many different ways to utilize this study.
This is compatible with the following Bible translations: KJV, ESV, NKJV, NIV, NASB, NABRE.
We use the NKJV in church and in our homeschool, and I appreciated that it was compatible with so many translations.
This comes loose leaf, three hole punched so you will need a binder to store it in. Gives the tween a chance to decorate their Binder and make it special just for them.
There are 36 lessons broken down into 4 sections;
God the Father
God the Son
What God Wants
God the Holy Spirit.
Each section utilizes the Lord's Prayer to help teach the kids how they can come before God, and how to talk to Him. It gives them the knowledge to understand the trinity and the persons of the Godhead. The author takes the Lord's Prayer and breaks it down into steps for the student to learn to pray in their own words, and model the prayer in their own life.
I asked my daughter what she liked most about this study, what stood out to her. She said she liked looking up scripture that she normally wouldn't look into. That it had her in both the old and the new testament.
It is only a page to a couple pages in length, so it works easily into her morning routine. Not too in depth that she has to continue over several days on the same topic. It also isn't a simple devotional that only takes 5 minutes to read and she is done.
Each lesson includes reading a few different Bible passages and answering questions about them. It uses a fill in the blank design, so regardless of your version of the Bible, you can easily figure out what goes in the blank.
At the end of the lesson is a My Prayer section where you complete the blanks and pray the prayer to God, again reinforcing the Lord's Prayer and how to pray.
For the parents not following along, there is a Answer Key in the back. Or if the student is having a hard time with their particular translation, it is helpful.
Additionally, the author Susan Case Bonner has some resources online to go along with the Weave Your Word in Me Part 1 study.
For each lesson she has theme related activities from videos, art projects, crossword puzzles, drawing prompts, and more. Each lesson has 3 enrichment activities. We haven't done these along with the book during morning prayer time, but we will be checking them out when my daughter has her 'computer' time for school. I especially love the videos including Johnny Cash singing, "Have thine own way Lord", a beautiful video on the Aurora Borealis, parable videos and more.
The enrichment section really adds another dynamic to the study, giving the student opportunity to use more of their senses, and to take what they are learning on paper and relating it to other things throughout the day.
Be sure to find Kid Niche on these social media sites.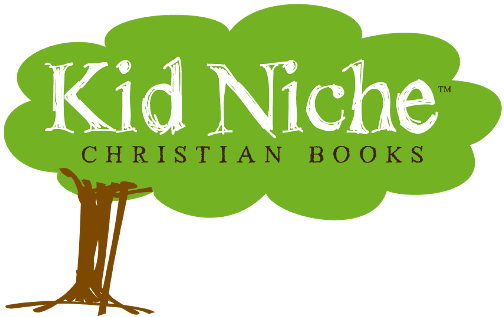 Facebook:
https://www.facebook.com/susancasebonner/
Twitter:
https://www.twitter.com/susancasebonner
@susancasebonner
Pinterest:
https://www.pinterest.com/susancasebonner
See what other students and parents thought of Weave Your Word in Me Part 1 by clicking on the picture below.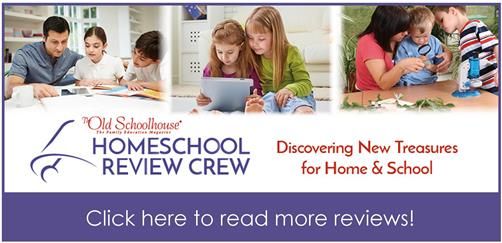 Don't miss a single post
Subscribe to A Year of Jubilee Reviews
and get our latest reviews and giveaways directly to your inbox!