Super Teacher Worksheets
has helped to make our busy school mornings, more productive. The
Individual Membership
has given me printable options to take on the go, when we are having an unusually full week.
Lets be real, there are days when the laundry piles up, reviews are coming due, the house is a mess, bills need paid, you name it. And I just need a break from our 'regular' studies that require more of me to teach. There are times in our week, that worksheets are a blessing to still get some school work done, with Mom being hands off.
Super Teacher Worksheets has printables for
Math
Reading & Writing
Phonics
Early Readers
Handwriting
Grammar
Spelling Lists
Chapter Books
Science
Social Studies
Holidays
PreK
Puzzle Games
Pretty much everything for a complete curriculum from ages Pre K, which we use with my 2.5 year old, through early high school.
There is also the option of making your own worksheets based on what you may be learning already, to test the kids on. Because there were so many worksheets already available, I didn't have the need to make my own.
An additional thing I loved was the File Cabinet available to save some of the worksheets, so you won't need to refind them later. There are hundreds of worksheets, and you may come across one you really like, but need to save it for another day. If I print it, I more than likely will lose it, so to save it in a file was very helpful.
We typically have a journal time with a story starter. So I printed it off for these two to work on, and there was a coloring page for the little one! Loved that big sis could write about a special dinner she would make for the family, while little sis talked about her dinner and colored.
Dolch Site Words are still something we are working on with my delayed reader. I printed these off on cover stock paper and we have been going over them daily. We started with the first set and will work our way up. I needed something like this to supplement the reading programs we are working with, because they are mobile we can take them when we are headed out on field trips.
To help both my 2 year old and my reluctant reader I printed out some seasonal coloring booklets for my son to read to his little sister and then she had to find the right color to use. I love how they can work together on this, both gaining some learning in the process as well as time spent together.
I printed out the Cootie Catcher for my 15 year old, to cover the hard multiplication facts he hasn't memorized yet. He had never heard of a cootie catcher! Education on multiple levels.
So many worksheets, don't feel overwhelmed. I suggest looking over the site first to get a feel for the variety. Don't print out everything you see at first, save it in your files. You will find so many, it may be hard to fit them all in at first. If you still feel overwhelmed, start with one course of study, like Math or Grammar and just look through those worksheets. If like me you have multiple age groups, sticking with just one course does simplify it some and help you pick some awesome worksheets.
Thankful I have Super Teacher Worksheets for a year!!
Find Super Teacher Worksheets on these social media sites.
See what my friends thought of this great program by clicking on the banner below.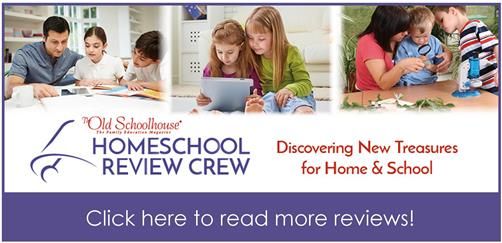 Don't miss a single post
Subscribe to A Year of Jubilee Reviews
and get our latest reviews and giveaways directly to your inbox!