CTCMath
Family Membership has been our staple math program for a few years now. When we don't have it, the kids struggle to know what math to work on! You can get a great homeschoolers rate of
60% off plus 6 bonus months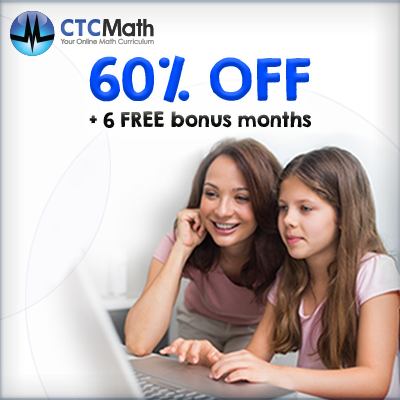 CTCMath is probably one of the best curriculum reviews we have done in the past. As far as reusing, and sticking with review material, we have continued to use and love CTCMath beyond the review time. So much so that if we weren't on a review for it, we would purchase it for our school year. It is just that good.
We used 2nd grade and 6th for my 12 year old. I love how CTCMath has a family membership that covers Kindergarten through High School. The High School level is suggested to use as a supplement rather than a full curriculum, but we have used it in the past and it was very comprehensive.
You are also not locked into a specific grade level with CTCMath. If your child is advancing quickly, you can have them head into the next grade level. Struggling? They can go down a grade level. You can utilize several at one time even if you need reinforcement in a specific topic. I really like how I have the control over where the kids are working, and the option to change it.
Here is a photo of what my 2nd grader is currently working on.
Each lesson will show the percentage of how they did. I prefer they have an 80% or higher to not have to repeat it. They earn certificates for completing each unit, and CTCMath will email me with their awards.
There is a diagnostic tool that helps you know if the child needs to do that section or not, or gauge how they are doing after they went through the lessons even.
I love that it is online, and I seriously never thought I would say that. I was a textbook for Math type of homeschooler. This program helps me significantly as the teacher. The video teaches the kids their lesson, (freeing up mom), and then walks them through examples before they work on their 10 math problems. 10 problems is doable for my kids. Some other curriculums assign 25 or more. That would seriously overwhelm my kids to the point of quitting. The neat thing with CTCMath is , they enjoy it and know there are only 10 problems, that often I can get them to do 2 lessons each day!
Oh and did I mention the video is taught by an Australian guy, and he has a really cool voice. The kids can understand him well and they seem to listen to him better than me.
We can run both kids working on math at the same time. One on the PC, and one on a tablet. Works perfect for me to get in the math zone, and pop in between each of them. Right now it is the 12 year old who needs more help as she is working on some logic problems.
I look forward to using CTCMath for years to come. I am thankful I decided to give it a try, even though I thought physical math books were better. My kids are learning more and fighting less with CTCMath than they have with other other Math programs, and that is a win for me. Check out the
Free Trial
through November 15.
Visit CTCMath on these social media sites.
Facebook:
https://www.facebook.com/ctcmath?ref=hl
Twitter:
https://twitter.com/ctcmathofficial
Periscope:
https://www.periscope.tv/ctcmathofficial
Pinterest:
https://au.pinterest.com/ctcmath/
Youtube:
https://www.youtube.com/channel/UCWn5e6974bpIEAe46VnovZw
See what other reviewers thought of CTCMath by clicking on the photo below.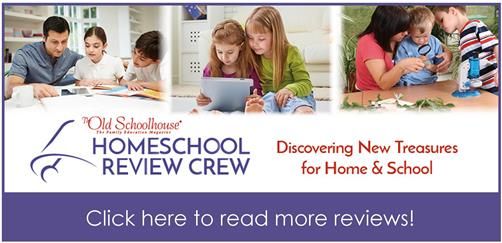 Don't miss a single post
Subscribe to A Year of Jubilee Reviews
and get our latest reviews and giveaways directly to your inbox!