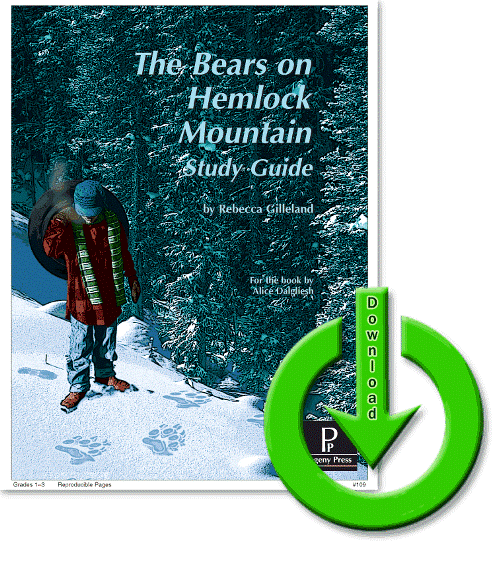 Progeny Press
is one of my favorite publishers of literature study guides. Always fun activities, and great questions to get the kids really thinking about the story. I used
The Bears on Hemlock Mountain E-Guide
(Grades 1-3)to read along with my 3rd grader and we really enjoyed the study together.
You will need to have a copy of the book The Bears on Hemlock Mountain either from your local library or can purchase a copy through Progeny Press
HERE
The literature guide is 35 pages long, and I only printed out the pages I needed. The guide starts with a synopsis on what the book is about. This was helpful to grab my son's attention for sure!
There is also information on the author Alice Dalgliesh and some back ground information. She wrote The Courage of Sarah Noble, which we have read before. I think it is important to learn about the authors.
Several Before You Read activities are listed to spark interest in the book. Some of these focus on animal tracks, bird songs and even making cookies!
The Bears on Hemlock Mountain is a ten chapter book, each chapter being fairly short. If you have a good reader, they could easily read along with you, maybe even taking turns. My son is not a great reader, but a better listener so I decided to read the story to him. Each lesson has you read 2 or 3 chapters at a time then answer the study guide questions.
We started with vocabulary words, or phrases that I found helpful. He didn't know several of them, as they were 'old fashioned' sayings and words, but definitely had an interest in figuring out why they would use that saying. He also had to help me look up words to define them and use them in a sentence.
There were then comprehension questions that I would ask to see if he was paying attention to the story, and how he interpreted what I read to him. I loved being able to get his feedback and hear his answers before I gave it much thought.
As with all Progeny Press literature guides, it brings the Bible into the lesson as well. I so appreciate that as we seek to have some sort of Christian edge to all of our studies.
We learned about Biblical hospitality, telling the truth, being courageous, and forgiveness.
You can easily get through this study in a week if you do a lesson each day. There are four lessons excluding the before and after activities. We chose to do this three times a week so it took us a week and a half to complete. I didn't want to spread it out too much as we would tend to forget where we were in the story.
After all of the book is finished there are a few wrap up activities to choose from.
There is a creative writing assignment if you have a writer, or you could even do it orally if not, to put yourself in the story and write about it. Also maybe a report on a type of bear would be a good assignment as well. Of course a favorite may be to collect cookie recipes into a cook book.
By using the literature guide you are able to get much more out of a book, making it more of a unit study rather than just a reading assignment. I have always loved unit studies and appreciate the depth that Progeny Press goes to, bringing some of these books to life.
Find Progeny Press on these social media sites:
Facebook:
www.facebook.com/progenypress
Twitter:
www.twitter.com/progenypress
Instagram: instagram.com/progenypress
Youtube:
https://www.youtube.com/user/ProgenyPress
Pinterest: pinterest.com/progenypress
Fellow reviewers used other Progeny Press Products, click on the banner below to see their reviews.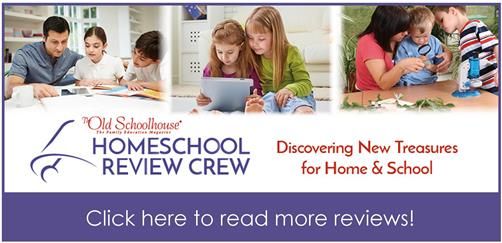 Don't miss a single post
Subscribe to A Year of Jubilee Reviews
and get our latest reviews and giveaways directly to your inbox!