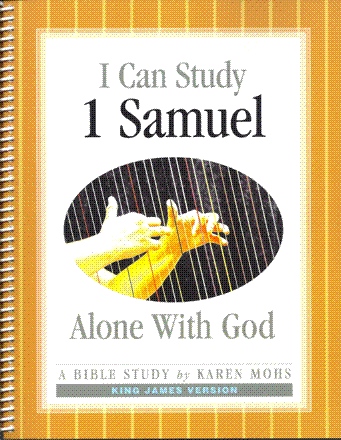 Don't let the name confuse you like it did me,
Greek 'n' Stuff
has some excellent 'stuff' like the
I Can Study I Samuel Alone With God Bible Study
(39 week study)! We are in the midst of studying Samuel in our homeschool and this study was an excellent addition. I chose to use it verbally with my kids to ask them questions as we read through Samuel. It is meant to be used as an independent Bible study, but it worked well in a group.
The study comes in both KJV and NIV. We use NKJV in our homeschool so chose to do the study in KJV. It is a spiral bound study book, with room to write out answers. As we went through it verbally, I could see the benefit of purchasing a book for each child so that they not only are getting the answers verbally, they are getting the writing component down as well. Because I was reviewing it I chose to just use this one copy verbally, and if we enjoyed it we would purchase a copy for each child to have their own. It is geared for late elementary through middle school. I used it for ages 9,12 and 15. The questions tend to be a little easy for my 15 year old, but if your student is new to Bible study, they would still get much out of it at the high school level. It points out some of the smaller details in the Bible, that sometimes we skip over when reading. This Bible Study helped us to slow down and consider more what we were reading.
Each of the 39 lessons take one week. The reading the week covers is mentioned at the front of the lesson. We read the entire segment on Monday and often would re read it throughout the week rather than just reading the particular verses that the questions correspond with. The lesson is broken down daily, Monday through Saturday. We chose to incorporate Saturday lesson into our Friday study because we don't do homeschool on Saturday. There is only a few questions per day so it wasn't hard to double up on Fridays.
Each lesson has a memory verse to focus on as well from the passage for the week. Each day it is suggested to first pray, and ask God to help you study the Word. We then would read the Memory Verse for the week, and other verses in 1 Samuel that would help us with the questions of the day.
You can see where there is room to check off the prayer and reading for each day, as well as lines to write out the answers if you were having your students do so. There are also additional insights in boxes throughout the study. Some more 'food for thought', as you read the scriptures. A great place for kids to start without having to use a concordance.
Greek 'n' Stuff also has Alone with God studies on Jonah & Ruth, Acts and Esther. These do work great as a group, but like the name suggests, they would make great individual Bible Study or devotional time as well. I do have my kids do their own Bible time before we start together as a group. If we weren't studying Samuel as a group, I would have my 12 year old consider this study on her own time. I love how it only takes maybe 20 minutes to complete, depending on the amount of reading and discussion time we take.
See what my crew mates thought of this and the other studies by clicking on the banner below, and be sure to find Greek 'n' Stuff on these social media sites.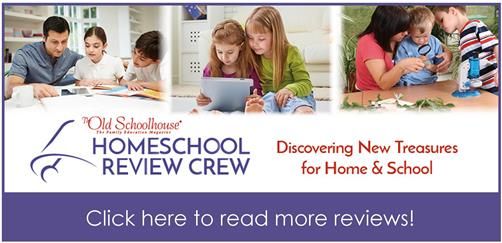 Don't miss a single post
Subscribe to A Year of Jubilee Reviews
and get our latest reviews and giveaways directly to your inbox!