If we could incorporate arts and crafts all day in our school we would be on cloud nine!
ACTÍVA Products
sent us their
Rigid Wrap and CelluClay Quik-Sculpting Kit
along with access to
ACTÍVA Products' Favorite Sculpture KIDS CRAFTS
a free ebook for ideas.
Many ideas are included in this book, as well as the papers that come with the kid. Of course my kids have a great imagination for anything craft related and jumped right into their ideas.
My daughter saw the idea for a mask, and rather than sculpt a mask, we bought one that she could use the Rigid Wrap on to form the perfect mask. I knew that my 2 year old would want to make one too, and it actually wasn't a complete disaster!
Rigid Wrap is very easy to use. It is in strips, and you cut off the length you want, then dip it in water and it is good to wrap on your mold or sculpture. It is way cleaner than paper mache . It is basically a plaster coated gauze that makes it easy to mold onto the shape you are using. We set out newspaper under our work area, and I was pleasantly surprised to have minimal clean up.
One main thing I need to mention is that when you use the water for dipping, though it just seems like cloudy water after use, DO NOT pour it down the sink!! I think this needs to be more of a bold, bright warning on the label, like a circle on the top of the package. I unfortunately didn't read that first, and actually had to search for the warning after the fact. My husband is awesome and was able to fix it, but plaster does not work well in the kitchen sink! So please throw your water outside, not in the sink.
After the girls made their masks we let them sit over night. The next day they painted it with acrylic paints.
The paint didn't take long to dry and they were able to attach feathers with tacky glue.
How cute is this pair! We need a masquerade ball to go to now!
We also received the CelluClay in a one pound package. I loved the
lesson plans
section on their site for additional ideas on how to use this clay. With it being air dried, and one color I knew we would need to sculpt, dry and then paint. It takes about a day to dry. Several of the lessons use both the Rigid Wrap and The CelluClay.
Because it is summer I let them choose their project to make with the Rigid Wrap and CelluClay. I have some great ideas to incorporate these products in making relief maps for geography class. The perfect type of material to build up the mountains, sculpt rivers, and utilize different terrains. Making a globe would be a great geography project as well. This would work great on covering a balloon and painting it like the earth, but still being able to put some relief on it for the continents. It also would be an excellent product for science to make the solar system.
Lots of excellent ideas for using in your homeschool teaching.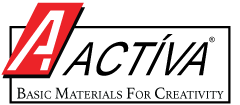 Find Activa on these social media sites
See what my crew mates thought of this fun craft medium and see some of their fun projects by clicking on the banner below!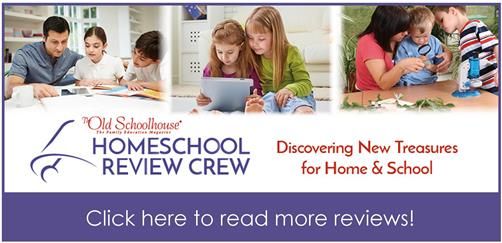 Don't miss a single post
Subscribe to A Year of Jubilee Reviews
and get our latest reviews and giveaways directly to your inbox!