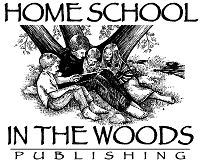 We studied 33 master artists through the ages in
Home School in the Woods
Artists Activity-Paks
.
This hands on history has given us a look at a variety of excellent artists, and has incorporated history along with it. I need help with teaching history, and if I can get it in other areas of learning, that is outstanding!
The Activity-Paks can be used for Old Testament History, New Testament History and Composers as well. Home School in the Woods has many hands on tools for learning History and we have enjoyed participating in several reviews with them including Lap-Paks and Time Traveler American series. Whenever we can combine history with doing mini booklets, I jump at the chance.
I think working on a tangible booklet, then assembly them all together into one, gives the kids a visual that they can reflect on and see the combination of them together for a full picture of what they were learning. My kids are visual learners and having hands on research and learning is much better for them than just reading in a history book.
The Activity-Paks are available in CD or download for Mac and PC. Geared for grades 3-8. My 7th grade daughter chose the Artists pak as this was of great interest to her. We used the download version and had no issues working with it. I only needed to print out the portions that we were working with in the Artist-Pak.
Included in the Artists Activity-Paks are
Five different activities can be paced out at your own timing.
Art Media is researching vocabulary words and putting them in the right category of art media words.
Art Movements look at a timeline of the different eras of painting and art types.
Artist Exhibition is a larger section that will take some time to get through. The student will research each of the artists and their biography, printing out a work or two of theirs to display. Some have been provided, but some will need to be sought out online. I worked with my daughter on this, for safety online.
Paint box vocabulary is some additional words that the study will learn.
Paint like the Masters is the actual painting and drawing section of the Activity-Pak. Here the student is introduced to 10 key masters including;
Michelangelo
Rembrandt
Rubens
Sesshu
Van Gogh
Seurat
Matisse
Picasso
Audubon
Grandma Moses
The student will take a look at a specific piece of their art work and copy the style. They are done on 8 by 11 paper so they will lay flat in the assembled lap book.
These can be done at a slower pace, reading more about each of the artists.
Finally there is a file folder game titled Art Gallery that you can print out and use to learn more about and memorize the authors. There is a lot of printing for this game, but the art works are wonderful to have! The works can be printed in color or black and white.
We didn't get through the entire Activity-Pak this summer, so we will for sure continue it into the fall to have a complete course on some outstanding artists.
Also check out the
A La Carte' section
of Home School in the Woods for smaller, specific projects. Celebrate the 200th Anniversary of the Erie Canal with a free pop up lapbooking project using code
alacarte
Social Media Sites: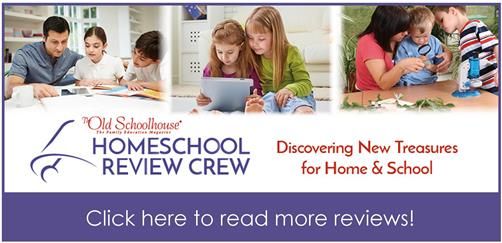 Don't miss a single post
Subscribe to A Year of Jubilee Reviews
and get our latest reviews and giveaways directly to your inbox!