We started our home school high school in
Fascinating Education
with
Fascinating Chemistry
this summer with my fourth child. Sitting and reading science books has proved to be difficult for him, and we needed a visual learning tool.
"What makes
Fascinating
Education
different?
Fascinating
Education
uses an audio-visual technique to teach science in a step-by-step manner using plain English and clear illustration. This "right-hemispheric" learning approach takes advantage of the brain's ability to process images more efficiently and more effectively than just reading text."
Fascinating Education utilizes graphics for teaching rather than showing the teacher write on a black board, or even cartoon characters dancing around the screen. This approach allows Fascinating Chemistry to be used at the high school level and even some in the middle school. Basic teaching without watering it down.
Eighteen lessons, each with a video, script and a test at the end. With 18 lessons, you would gear them toward finishing one lesson per every 2 week period, with the test at the end of it. With our school we have a 36 week school year. The lessons are approximately 45 minutes in length, so you could finish one per week if you chose. I wanted to use this for high school Chemistry and desired to make it a year long study rather than a semester. There is not a lesson plan to go with this, you can just use your own discretion at your student's pace.
The first lesson is an introduction to atoms, and the following 5 lessons are on bonding. Heat, Air Pressure and Water follow with the next three lessons.
As you begin the lesson, the video will keep going through the next portion until you stop it. The left side bar shows where you are by graying out the subjects you have already watched. I appreciate the section Catching Our Breath to give just a quick recap of what has been learned so far. This has been a good stopping point for us on several occasions as well.
What you Know So Far is another helpful section to just give a refresher. I as the teacher needed it, as it has been a long time since I had chemistry. I don't know that my son would need as much reinforcement, but it certainly doesn't hurt.
There is a lot of information, especially in the early lessons we studied, learning about atoms. It is some of the building blocks or beginning steps of Chemistry that is needed. It did feel like we were learning about them for a long time.
Beginning in Lesson 2, there is a lab in several of the lessons. The first is making salt crystals. Others I looked at included making brass from pennies, heat of fusion and weight of air. There is a printable pdf for the lab, making it mobile to work with at the kitchen table and the computer isn't needed. The labs looked as if they required common household materials.
The labs are for sure the 'fun' part of chemistry and I would be fine with having one for every lesson if possible.
See everything that is covered in Fascinating Chemistry with this
OUTLINE

See what my fellow crew mates thought of Fascinating Chemistry, Fascinating Biology and Fascinating Physics by clicking on the banner below..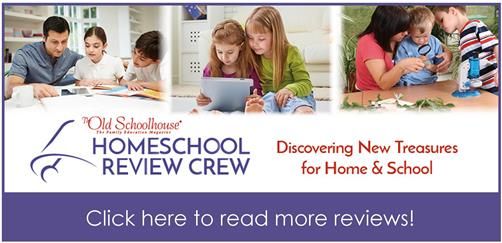 Don't miss a single post
Subscribe to A Year of Jubilee Reviews
and get our latest reviews and giveaways directly to your inbox!