MarshMedia
has videos that cover hygiene, health, puberty education, safety and more in their
Homeschool Special
If you wish to take advantage of the opportunity to introduce the MarshMedia curriculum to your home schooler(s) click on the link below for more information
https://marshmedia.com/pages/homeschool-offer
The first video we watched was Growing Up! For Girls. It is geared toward 5th-7th grade.
I have friends who take great pains to teach their kids about puberty, body changes, etc. Having ceremonies of becoming a teen, going on weekend trips to 'teach' them the birds and the bees. To be frank, that isn't my style. We live on a farm. The kids are growing up learning about animals, so that is where they learn about that sort of thing. (A side note, none of these videos are not about sex education, but rather about how their bodies change) I am not one real comfortable even talking about puberty. I had been looking for a book or something to help me teach my daughter. The older four kids are boys, so they are my husbands responsibility!! But finally I have a 12 year old daughter that I really ought to say some things to. I needed a video to help me bridge that gap. A bit of information for us both to watch and then discuss.
This video promotes self-confidence for girls as they grow and change. It gives information on how the female reproductive system works. It helps explain the physical changes going on, as well as the emotional changes. My daughter is quite shy and very modest, so even for her this is a difficult thing to discuss. She is much more comfortable talking to me, and seemed a little uneasy watching the video. It was helpful for me though, just to give me a starting point. The video is only 15 minutes, but does a thorough job of giving just the right amount of information.

Puberty education isn't the only thing MarshMedia offers. They have a great 10 minute video on how babies are born. They also have videos on growing up for the younger ages. Additional health videos on Aids, Head Lice, Nutrition, and much more.
You may remember from your days in public school, watching some videos similar to these. In my day they were actually on a film strip! But I remember having to bring in a form signed by my parents to be able to watch some of these. I am so thankful I have the option to show my kids in my own home, with myself as their educator. These are great videos that give the basic facts on each of these topics.
There are 54 programs in the areas of Safety, Puberty, Health, Guidance, Special Needs, Hygiene, Growing Up, and Nutrition. There is approximately 13 hours of video to watch, so easy to get them all in if you choose.
Social media links
Facebook:
https://www.facebook.com/MarshMedia.Educational.Programs/
Twitter: https://twitter.com/Marsh_Media
See what my crew members thought of MarshMedia by clicking on the banner below.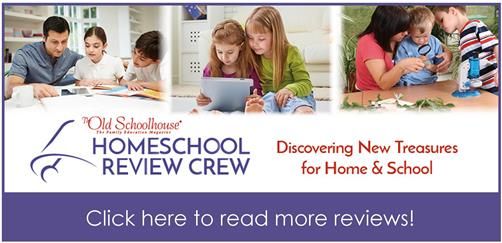 Don't miss a single post
Subscribe to A Year of Jubilee Reviews
and get our latest reviews and giveaways directly to your inbox!