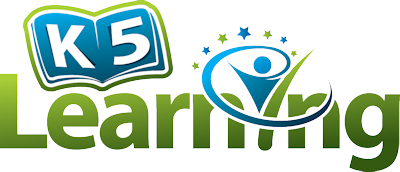 K5 Learning
has an
online program
for grades K through 5th grade in both math and reading. It also includes a spelling program which gives vocabulary and spelling tutoring.
There is an assessment at the beginning of the program. This was great for helping to know where they should start. It also gave a report to me on about what level they were on each subject. The teacher can assign the assessment and each one is 30-45 minutes in length.
There is a student and parent log in. I was able to have 2 separate students use the program.
When the student logs in they are given the option of Reading & Math or Spelling. They also are given a selection of printable worksheets to use based on the last lesson they completed. A couple worksheets in both Reading and Math. Usually by the time they are done with their online learning, they are done so I haven't printed any of the worksheets out. My students are also doing very well in the lessons so I didn't find the extra work necessary. If we run into a problem area, the worksheets will be good practice for them.
The kids work on their skill level, rather than their grade level. This was perfect for my kids in Math, which both scored very low on in geometry for some reason. The K5 Learning is helping to fill in some voids we had.
In this particular lesson my daughter was learning about cause and effect. It used science to help teach it which I loved. It is reading comprehension, but adding in information that is also important from other areas. I found all of the reading to be education and interesting. Lessons on Cause and Effect, Fact and Opinion,
After reading a passage (or having the option that it is read to you), there is a series of questions to see if you understand what you read.
The student can view their progress report to see how they are doing in Phonics, Comprehension, and Vocabulary. This will share the date, the lesson, and the percentage.



I asked my daughter what she thought of the program, being on the higher end of K5, as a 12 year old. She said she learned things but sometimes the characters in the program seemed babyish to her. I thought that was good she was learning. It is hard to have the characters be interactive for such an age range, but I didn't find them too babyish when I watched it.
The parent dashboard gives the opportunity to view their reports, assign spelling words, and change spelling settings. The parent can also create an assignment that is not in the regular lesson plan. I didn't utilize this feature as K5 Learning already had the lessons added in. If you had something particular you wanted them to work on first, you could assign that ahead of how K5 Learning has it.
I have found K5 Learning to be very helpful for filling in the voids and subjects I may have missed. It is also helpful to use for the summer to keep the kids going in their learning and reviewing things that they may have already been exposed to.
Free 14 day trial and free sample lessons
HERE
See what my fellow crew members thought of K5 Learning by clicking on the banner below.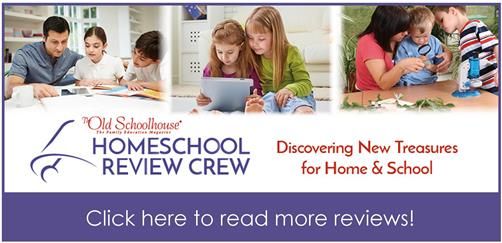 Don't miss a single post
Subscribe to A Year of Jubilee Reviews
and get our latest reviews and giveaways directly to your inbox!