Homeschool Buyers Co-op
won me over a few years ago with their
Homeschool Planet
online homeschool planner. I was much a paper and pen person until I tried Homeschool Planet. I reviewed for the crew 2 years ago and absolutely loved the help it gave me and the ease it had at not only planning, but also for printing and sharing what was expected of the kids. Last year I loved it so much that I purchased it for the year. You have to know if I review something and love it enough I will stick with it. Homeschool Planet was one of those!
I was blessed to be on the review for it this year again, and I am still using it.
You will need to be a member of Homeschool Buyers Co-op to join, but it is completely free and offers great discounts on various curriculum that you don't want to miss. Right now if you sign up for a month trial you get a free lesson plan from their new
Lesson Plan Marketplace.
This is a completely new program that schedules specific curricula you may be using, right into your planner for you, saving a step. I wasn't currently using any of the ones they offered, but I was amazed at how helpful that would be! Imagine a year of Math Mammoth or Life Pac scheduled out for you for the year. Setting up, and organizing the school year is one of the most tasking things in my schedule. I don't even plan out an entire year, I am lucky to get a month typed in. A time saver, be sure to check it out!
Where to start? There are so many great features. First thing is to get your kids profiles set up. I had to go and remove my 18 year old, I am down to schooling only 4!! I just archived him though if I need any of the records they are available to me. I plan to use the transcript help to make sure he is set for college, as he is attending a local community college.
So I load the kids profiles, then I go through and type each topic we study. The first bit can be time consuming, but if you budget the time to do it, it helps in the long run. Summer is a great time to get that schedule figured out.
It is simply data entry to get started. I like to preplan on paper the order of the classes and the times for them, just to keep me in order, but you can move them around once they are inputted also.
You can see your data in Calendar mode or Planner mode. Each giving you a little variance on how you may want to see your schedule laid out. My kids were at camp this week so we don't have any school planned out.
You can also see that you can view it by the day, week or month. And see the schedule for everyone or just one student. I use the planner page, and select the individual student to print out their weekly schedule.
Once I get all of their classes scheduled at the right times, and on the right days, I can flip through the kids to make sure I am not double booking myself in anything.
There is the option to put in exact lessons due for the day, or just to have it listed as the class and the kids know the routine of which lesson is next. I do both, depending on the class. Math they know just to do the next lesson so I don't find it necessary to type in each numbered lesson plan. Homeschool Planet does make it easy and will add them in succession if you choose to do that.
There are so many tips and short cuts, you need to just get in there and play around and will be amazed at all it has to offer.
It does take time at first. Don't be surprised. But doesn't any planning take time? I have found this to be the best tool for me to keep my homeschool and extra events organized. It is my go to planner, and I even have access to it on my phone. I get a daily email for what the kids should be working on just to keep me on task.
I highly recommend you give the trial month a try and see what you think. There is much to explore and it is truly a hands on experience.
Get your free trial
HERE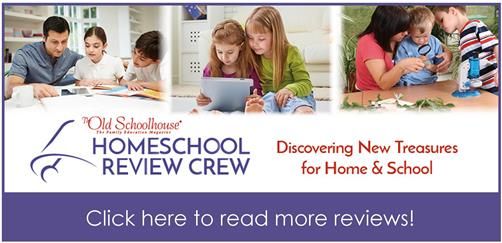 Social Media Links

Don't miss a single post
Subscribe to A Year of Jubilee Reviews
and get our latest reviews and giveaways directly to your inbox!