ArtAchieve
gave us the opportunity to learn Art from around the world with the
Entire Level 111
program. It is much more than just an art program, ArtAchieve looks at the history behind the art project, including a photo of what inspired the art lesson. You can look at literature, science and additional history to go along with the art lesson, giving you a unit study approach with art as your focal point. I am a huge unit study gal, so this really speaks to me and to having all of our learning meld together. My 12 year old is a huge art lover and reviewed ArtAchieve Level 11, pretty much finishing each art lesson, well after the review time. We both were thrilled when given the opportunity for Level 111. This is truly one of our favorite art programs.
Another component I love is that you can purchase individual lessons. So if you are studying frogs for instance, you can purchase just lesson 1 on the Hawaiian Frog and not have to purchase the entire year. For us, we typically do each lesson so the entire level works best. I do love that there is an option. Here is a photo of my daughter's Hawaiian Frog, I thought it turned out amazing.
Each lesson gives you a heads up of the supplies you will need, most being some you already have around the house. There is also a Color Media page which lists out all of the supplies so you can plan ahead. We did have to buy a gold paint pen, and white charcoal pencil for one of the lessons, but that was the first time we needed anything 'special' that we didn't already have.
Each lesson takes from 45 minutes to an hour and half depending on how complex it is. This does not include the cross curricular connections. The last two lessons in the series are a bit more complex. One is based on Da Vinci work, and uses geometrical shapes and collage materials. The final lesson is on making a movie or film with a story board.
The variety in the offerings is outstanding. Though some of the actual art pieces are made of stone, or wood, they are transposed onto paper.
Each lesson is offered in video and power point presentations. Most lessons have a printable warm up lesson to get started. We choose to watch the video to learn the lesson and they are right around half an hour for the more complex lessons. It is very helpful to watch the video and have John show us how to work on the project, step by step.
Each level does increase in complexity. Several in the Level 111 were recommended for grades 4 or 5 and up. I want to try my hand at some of these as well, so they are certainly geared for the entire family.
Social Media Links:
Facebook:
https://www.facebook.com/Artachieve
@ArtAchieve
Instagram:
https://www.instagram.com/johnahofland
@johnahofland
Twitter:
https://twitter.com/ArtAchieve
@ArtAchieve
Pinterest:
https://www.pinterest.com/artachieve
artachieve
Google+:
https://plus.google.com/+JohnHoflandartachieve
ArtAchieve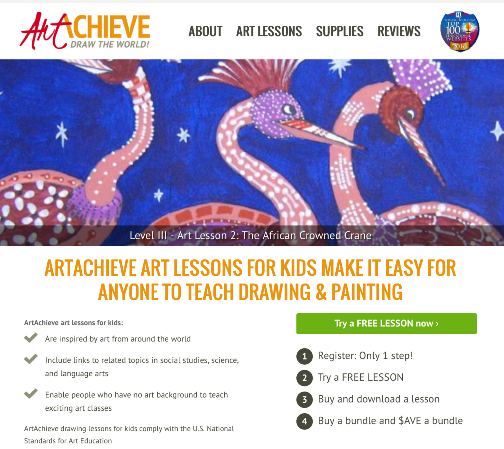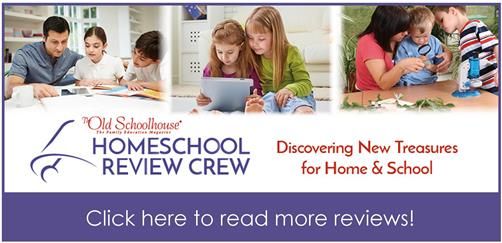 Don't miss a single post
Subscribe to A Year of Jubilee Reviews
and get our latest reviews and giveaways directly to your inbox!