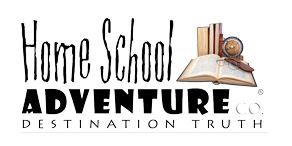 Home School Adventure Co.
has a variety of products that take you on a great journey, including
Creative Freewriting Adventure and the companion Creative Freewriting Adventure Coloring Book Edition
Typically when I mention writing to my kids, they duck and cover. We have been using writing prompts daily for them to get at least 15 minutes of writing in per day, without my grading and picking it a part. Just an opportunity to get their minds sharpened along with their pencils.
History is another topic that they tend to avoid, and because of that we don't get as much in our school day as I would like.
Creative Freewriting Adventure takes both of these elements, the writing and the history and sandwiches them together in a way that my kids enjoyed!
There are 10 exercises, or lessons. The first 4 are historical figures from Ancient Greece. We are told their unique story and characteristics.
Thales is a scientist who predicted a solar eclipse, way back 2500 years ago. We read about him and the possible story that while he was star gazing he tripped and fell into a well. Here is where our history lesson stops, and our freestyle writing begins.
We are given the set up for the story, a bit of background on Thales falling into the well. We are out getting a drink because we are thirsty. I love how it sets up the story for us by giving us a historically accurate person, and then making it weave into writing our own story.
Each assignment flows like the photo above. First giving us a page of history to read, and believe me it is the fun parts of history, not the boring things! The author sets up our journey and then assigns us several things to write about. Setting up the scene, and any background information. Determining if we are with anyone and what we may have for dialogue. Then she taps into our senses and encourages us to write about what we see, hear, smell, and feel.
I would give the kids their assignment and they would moan and groan as they get ready to write. Set the timer for 15 minutes, and guess what.. they keep going! Each and every time they decide to keep writing as they have found a story within that they want to write. They wrote much more with Creative Freewriting Adventure then they ever did with just the writing prompts I find.
I really wanted to utilize this for more formal writing, to maybe spruce them up and grade them and have them turn them into a 'paper'. I held back though as I know that isn't the desire of this writing assignment.
I didn't print out anything. We just read it from the computer. There is a page you can print out to write your story on if you chose to. There is also a great Coloring book that I printed out some of the pictures for my 9 year old to color so he could participate. He isn't a writer yet, so for him just thinking about the story and talking it through with me was just as much fun.
The 5th through 8th assignment are based on literature called The Wise Woman by George MacDonald. You don't have to read it to participate in the writing. She gives you the background information you need.
The 9th assignment is based on work by CS Lewis and focuses on Eternity. The final assignment is about being at Jesus birth.
I thought it was great how their was such a variety in the writing assignments, but each had some history or literature to go along with it.
The only problem I had is there are only 10 of them. We started off doing just 2 a week because we didn't want to get through them too fast. I would love if there was a way to continue with this series and add more exciting people to write about.
Visit Home School Adventure Co. on these social media sites
Twitter:
https://twitter.com/HomeSchoolAdven
@HomeSchoolAdven
Facebook:
https://www.facebook.com/HomeSchoolAdventureCo
Pinterest:
http://pinterest.com/homeschooladven/
Google+:
https://plus.google.com/b/115241518288669984312/+Homeschooladventure
YouTube:
https://www.youtube.com/user/HomeSchoolAdventure
Click on the banner below to see what my crew mates thought of this and some other products from Home School Adventure Co.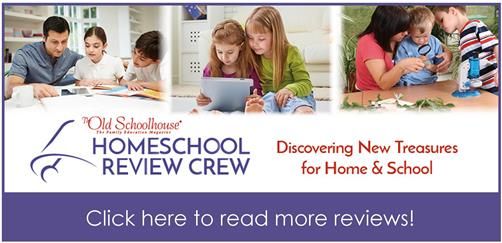 Don't miss a single post
Subscribe to A Year of Jubilee Reviews
and get our latest reviews and giveaways directly to your inbox!