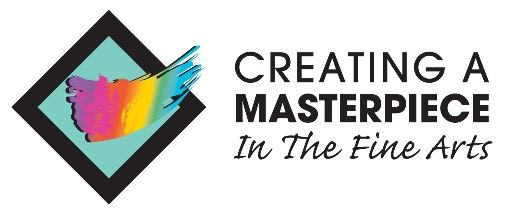 Creating a Masterpiece
offers a
Monthly Plan
to an array of online, fine arts lessons for all ages. Sharon Hofer is an energetic, inspiring artist, and she walks you through the fine art projects step by step. The program is divided into grouping for beginners through a level 5 art. You get complete access to all of the lessons, making it versatile for each of your homeschool students regardless of any art experience.
The beginner level is short and simple. The art project can be done in about an hour, and is perfect for kids to get started creating real art work. This isn't an arts and craft program, but an art program. The results will be work the kids will be excited to display.
We chose to begin at the beginner level as we are typically arts and crafts type of homeschoolers and haven't focused a whole lot on art.
Even at the beginner level you are introduced to art medium that you don't typically use like India Ink, Oil Pastels, Charcoal, and Gouache. The only one we had on hand was watercolor so we went ahead and bought the oil pastels as well. The lessons each tell you in the title what medium you will be using, as well as the beginning of the video tells you every supply that you will need.
Our first lesson in Oil Pastel was a Winter Cabin. Both my 12 year old daughter and I tackled this one. We only had water color paper, so we made due with what we had on hand. I would like to try it again with the correct paper as it will blend the pastels much better.
She taught us perspective, and how to do the foreground and background. Combining different colors for effect, as well as how to draw tree limbs simply, were other things we learned on this project.
The next ones the kids did was African Sunset with water colors. These are water colors that come in a tube, not those ones you dip in the yellow container with a paint brush.
Here our watercolor paper worked wonderfully.
The projects beyond the beginner level are three-seven lessons each. We did not go beyond the beginner lessons, but will be trying some of the level 1 later this spring. I think we would probably do several lessons in one day, and surely get the project done in one week.
There are several ways to choose the art project you want to do. You can do them in any order. There is a chart on the main page with what type of art medium you use, so you can go by what you already have on hand, or what you would like to learn.
You can also go by level. Thirdly there is a photo of each art piece so you could go seasonally or with a theme if you chose. So many ways to organize it, there are so many you can do!!
Here are a couple of photos for examples of the higher level projects.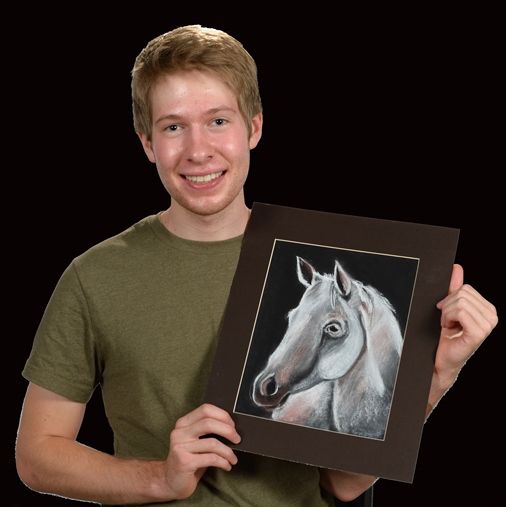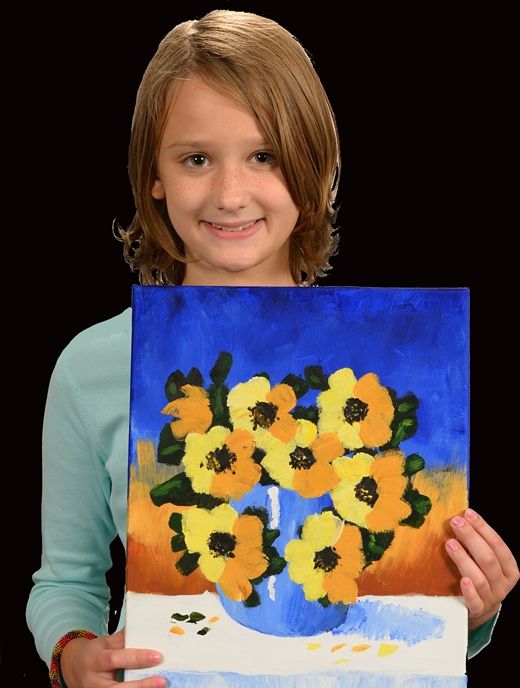 Try a
free sample project
.
Be sure to check them out on Facebook!
Creating a Masterpiece
Want to see more examples of the fun fine art projects? Click on the banner below.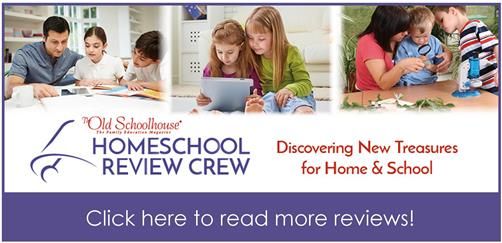 Don't miss a single post
Subscribe to A Year of Jubilee Reviews
and get our latest reviews and giveaways directly to your inbox!