Times Tables the Fun Way from Times Alive provides online lessons with animated songs and stories to learn times tables the fun way. I recall the constant repetition when I was in school, to memorize the multiplication facts. We don't get quite that repetition during homeschool because we don't have as many kids going through it. Times Tables the Fun Way gives the student a fun way to memorize through different skills.
There are 18 lessons, and each lesson has three to five section. They include movies, songs, painting, and quizzes.
My daughter is 12 and has already mastered some of the easier facts so she was able to zip right through those lessons. The middle numbers like 6, 7, and 8 times tables were our focus to get her speedier at.
You sign up with a monthly subscription and your student could easily finish the program in a month if they applied themselves. It is so fun that you may need to set a time limit on how long they work on it. System requirements are;
400 mhz or greater
128 MB of RAM or greater
Speakers
Mouse or other pointing device
Video at 1024x768 or higher
Each story gives a visual memory cue for the student to remember some of the tougher facts to memorize. The example above is 3 X 8. The student will hear it, see it, and then take the visuals to recall when they hear the facts.
The next section is a song. The song goes along with the word picture. Catchy songs to give the student one more venue of memorization.
There is a pre-test to begin with, and it tests for accuracy and time. Every two-three lessons there is a test again for the numbers learned.
There is a final test at the end of all 18 lessons. You can compare this one with the pre test at the beginning to see the progress in time and accuracy that your student made.
The lessons can be done in any order, and there is a symbol marked beside it that is was viewed. There is an additional symbol when it is completed. This is helpful for the student to be able to find out where they left off. They can start and stop multiple times and pick back up where they left off.
The progress report is printable as well, so that you can keep track of progress while being off line.
I asked my daughter if this program was helpful for memorizing her math facts. She has tried several different methods including flash cards. She felt this was a great way for her to memorize them because she could 'see' the pictures of the numbers in her mind and hear the songs. She even mentioned falling asleep one night with the songs stuck in her head!
Check Times Tables the Fun Way online at these social media links
Facebook:
https://www.facebook.com/LearnMultiplication/
YouTube:
https://www.youtube.com/watch?v=F35_ZRpRzJI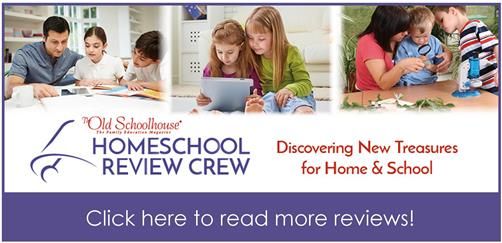 Don't miss a single post
Subscribe to A Year of Jubilee Reviews
and get our latest reviews and giveaways directly to your inbox!