Math Mammoth
utilizes the
Blue Series for target specific help in areas like Order of Operations, and Percentages.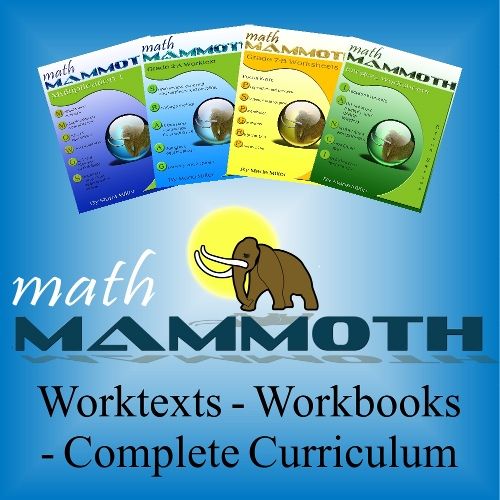 The series includes additional topics for learning in ;
Addition
Subtraction
Place Value
Money & Clocks
Measuring
Division
Multiplication
Geometry & Statistics
Fractions
Ratios
Pre Algebra topics
Topical math help for grades 1st-8th in both teaching and practicing the information. The work texts are small in size as they are concentrated on just a couple areas. This is an excellent way to try out Math Mammoth as well to see the layout and how your student does with it. It works great for a supplement to another math program, a refresher for a topic a student needs reminding of, or an extra help for a student that is behind. Many different reasons to use Math Mammoth in your school.
There is a "helpful resources on the internet" section in the beginning of each book. They come with with direct links to a variety of resources. In the Four Operations book there are 6 pages of these resources which is quite a lot. I appreciate that the book does not have a grade level specific written on it. This allows all ages who could benefit from it, to not be put off by having to work in a different grade level. As a homeschooler I honestly work in several grade levels each year depending on what my child's needs are.
By being organized by concept, we can bounce around a bit in different areas. I used both the Order of Operations and the Percentage books at the same time with my 14 year old.
Math Mammoth Percents has several videos that go along with the work text. I found these to be very helpful. Percents really need to have a foundation with fractions first.
I did print out much of the actual teaching and work sheet pages. I found that my kids could only handle doing 2 pages per sitting. I attempted to give my 14 year old more than that and let's just say it wasn't pretty. I like that I can break up the amount of pages assigned to meet my children's' needs.
The download version gives you immediate access to the topics you purchase.
The pdf workbook does allow for online annotation if you prefer them to work on the computer to write their answers directly into the form. I chose not to use this as my children get distracted easily when at the computer. For some however this would be a great way to save on printing and paper costs.
You can also purchase the print copy of the Math Mammoth books, which for me would actually be preferable.
I like to be offline for Math, and if I am going to be printing out much of the program anyhow, might as well start with it in print and bound together. The nice thing is with Math Mammoth you do have a choice.
Several of my Crew mates reviewed some of the other topics in the Math Mammoth series as well as their curriculum in the Light Blue Series. Click on the button below to what their thoughts were.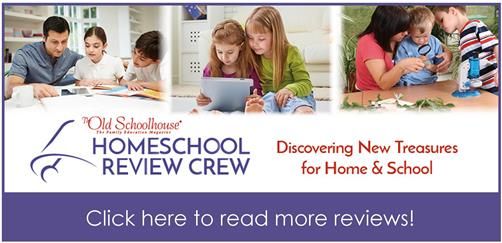 Don't miss a single post
Subscribe to A Year of Jubilee Reviews
and get our latest reviews and giveaways directly to your inbox!

,