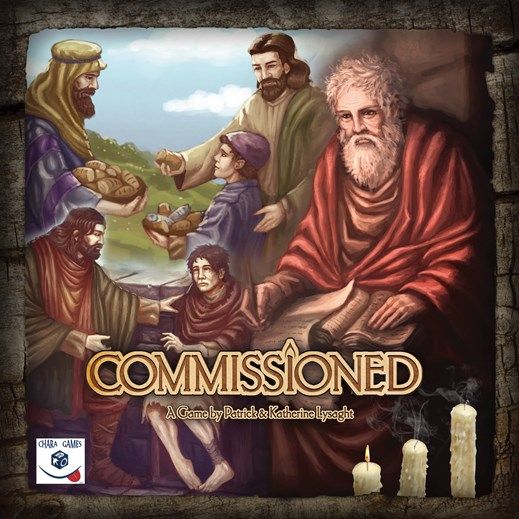 Chara Games is "Building games that create joy by developing relationships with God and people", and we enjoyed developing ours through the game Commissioned.
Geared for 2-6 players, ages 14 and up, this cooperative game takes about an hour to play.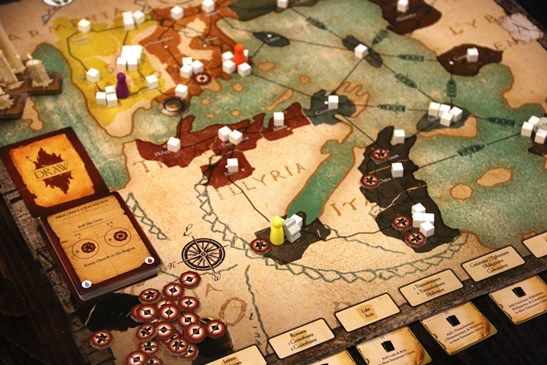 Let me first say, that the first time you sit down to play, you will spend a fair amount of time learning how to play first. We read through the directions and were clueless. I was so thankful that Chara Games has a video on their website that helps explain how to play the game. We set up the scene just as they had in the video so that we could play along with that until the point the 24 minute video was finished.
Being that it is geared for ages 14 and up, there is a bit of a challenge to figuring out this game, but we learned as we went and after the first game was done we had a pretty good idea what we were doing. There is a quick reference guide on the back of the instructions that we referred to often for help.
Because this is a cooperative game, we are working as a team, and the entire team either wins or loses the scenario. My kind of game with competitive boys!
There are 2 sides of the board, A and B. A being easier to start with. There are 5 scenario cards which set up the various rules and victory conditions. There are 6 apostles you choose from to be your character, each player being a different apostle. Paul, Barnabas, James, John, Andrew and Peter all have specific strengths in the game as well. The apostles, along with missionaries and church members are trying to church plant in all of the cities. There are some optional features in the game, to make it more difficult, which we opted out of.
Knowledge of church history or Christianity isn't necessary to play. It is a strategic game to try to get all of your cities filled, despite trials that come each round.
I really loved how it was based on New Testament times and trying to spread Christianity. I haven't seen a game with a concept like that before.
Yes it was a bit harder to learn to play, and there was an occasion my son said he wanted to go back to playing Chutes and Ladders.. but I think after we had a couple games under our belt, and he had the hang of it, he much preferred it to some of the easy games.
It did take us more than an hour to play. Maybe we take too long making decisions or strategize a bit much. It was a nice, couple hours to get it done each time. My 17 year old and myself had much more longevity to play the game than the 14 year old.
In playing the 'easiest' version we managed to win the game with just 2 trial cards left. (Once the trial cards are gone, the game is over). As we used different apostles and had different strategies cards, we would lose a game, and win another. We never just slammed through and won easily. We did learn to not heavily fortify cities where there wasn't many other cities to move from.
There are many other variants in the game which can add to the difficulty level. You will be able to play this game dozens of times without playing the same version twice. That gives a great opportunity to play with friends.
Check out Chara Games latest game
3 Seeds
where you learn to reap what and where you sow.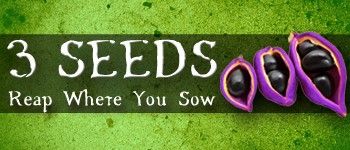 Find Charra Games on these social media sites
Facebook:
https://www.facebook.com/CharaGames/
Twitter:
https://www.twitter.com/CharaGames/
@Charagames
See how much fun other families had with Commissioned by clicking on the banner below.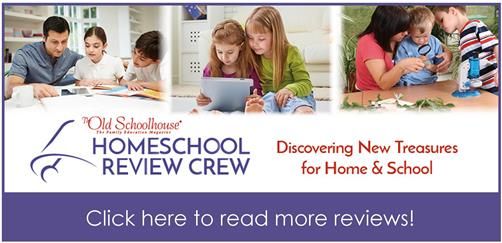 Don't miss a single post
Subscribe to A Year of Jubilee Reviews
and get our latest reviews and giveaways directly to your inbox!