When you have a house full of school age children, the toddler wants to get in on the action. This is where the
"Reading, Writing, and Arithmetic Before Kindergarten!™"
has been great in working with my preschooler. This is the first time we have reviewed a product from
The Critical Thinking Co.™
at a younger age level.
The
Alphabet Song Game™ Software - 2-PCs Win Download
was a perfect way for us to get started.
Besides wanting to be just like her siblings, there is an
importance in preschool academics
. She is a little sponge right now and seriously picks up so much in the way of learning. Her attention span is not long at this age, but with a small 20 minutes a day she can really be on her way to knowledge.
I can't believe how much 2 year olds love the computer too!
First we sing the ABC song. The singing is computerized so a little bit more choppy than a CD would be. It didn't seem to bother her one bit as she sang and danced along in her own way. We just watched it right before her nap and she was singing letters as she fell asleep.
Because my little one is not yet 2, all we worked on was her learning the upper case letters and the song. She was quite content to hit that red button to play the ABC song, over and over again.
In the Uppercase Letters there are 6 games to play. The first game has them look at 2 letters and figure out which is next in the song. Game 2 has three choices instead of 2. Game 3 works with hearing the letter and choosing the correct one. Game 4 has the first half of the letters, all mixed up and need to be put in order.
Of course this is too hard for my daughter now, but the beauty of this game is we now own it, so it will be available to her as she learns, rather than having to renew each year.
Game 5 has all of the letters on the screen and you have to put them in order. Game 6 has different letters, with some mirrored. You have to choose the correct letters that you hear.
Each of these games are repeated with the Lowercase Letters in games 7-12. Games 13-16 use Mixed Case Letters.
Game 13 has you recognize the uppercase letters in alphabetical order while Game 14 has you recognizing the lower case. Games 15 and 16 have several letters, some mirrored and you have to choose the uppercase, and lowercase respectively. I just looked over these levels myself as my toddler isn't to that point yet.
My toddler didn't grow weary of the alphabet song, unlike her siblings (smile). I think we need to get her some headphones, though she sings nice and loud along with it each time. It is precious really. I haven't seen her take to a song like she has this one.
I love that Critical Thinking is looking at preschool academics in helping our youngest be successful.
Find Critical Thinking on these social media sites
Facebook:
https://www.facebook.com/pages/The-Critical-Thinking-Co/46128092293
Google+:
https://plus.google.com/114500823774999703181
Pinterest:
https://www.pinterest.com/source/criticalthinking.com/
See what my Crew members thought of this and other programs by clicking on the banner below.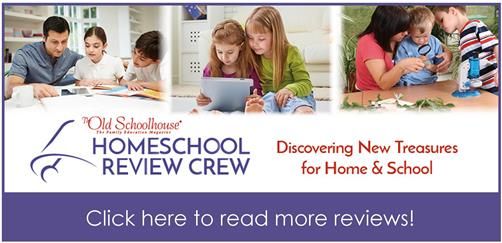 Don't miss a single post
Subscribe to A Year of Jubilee Reviews
and get our latest reviews and giveaways directly to your inbox!