A few years ago a couple of my boys took a class at our homeschool co-op that helped them make a small film. They absolutely had a blast with that. Many years later we found
Family Gravity Media, a division of Families For Christ Ministries, Inc.
and their
Online Christian Filmmakers Academy
with the Homeschool Review Crew. One of our original film makers is now off to college, but we still have a house full of aspiring filmmakers.
Online, through videos, father-son team Zack and Ken Lawrence teach all you need to know about making great films. This duo has been working in video production since 2004, and have a feature film as well as short films, to their credit.
The Online Christian Filmmakers Academy is broken down into 5 modules.
1. The Camera ~ 6 lessons
2. Cinematography & Lighting ~10 lessons
3. Sound ~5 lessons
4. Pre-Production ~5 lessons
5. Production ~6 lessons
Module 1 focuses on the Camera. It tells how to use both a camcorder and a DSLR camera. I have a Nikon D3100 that works great for this project. I was excited for the boys to teach me more about my own camera! The lessons discussed lenses, which we have one zoom lens for. It also discussed more in detail the features of the camera such as ISO, Shutter Speed, and Frame Rate. These were all great for me to be reminded of as well, desiring to use the manual function on my camera at some point rather than always having it on auto.
My 14 and 17 year old worked together on the modules and it was great to see them as a team. We learned about accessories to the camera, and stability. We chose to order a tripod to go along with our camera. They can be found very inexpensively.
Module 2 was a larger, information jam packed grouping of lessons on cinematography and lighting.
White balance and color temperature were great topics even for just taking photos. I had the kids show me the difference in hard and soft light as well. Again these are great topics for filmmaking but also can be used for taking digital photos as well.
They go very in-depth on the types of lighting you can use. Admittedly, much of the equipment in these categories are not something you will want to invest in unless you are serious about film making. We aren't at that point yet, so we just use natural lighting for the most part. The boys Dad has some bigger shop lights that I want the boys to work with and see how they are just for comparison. The lighting really makes a huge difference in whether a film looks professional or not. This is a very in-depth section and should be done a little bit at a time, and practiced.
In the review time this is as far as we have gotten. We absolutely love this filmmakers academy and will continue with it. We have access for an entire year, plenty of time to learn the skills, practice and repeat.
Important pieces of equipment you need for sound are a Field Recorder, Microphone, 4 channel mixer (or more), professional headphones, microphone cables, and a slate. For those serious filmmakers, these are the bare minimum products to get a good sound quality in your film.
They go over each piece and how to use them in different lessons. After this section is a quiz as well.
We actually have a friend who recently traveled out to Colorado to be in a full length film with some friends from when he lived there. A homeschool group of guys were filming a Christian film and from what I saw they did many of these things and use much of the same equipment. It would be more cost effective to do it with a crew of people.
If you are a serious budding filmmaker, this serious is very professionally done, and would be a great investment.

Click on the link below to see what my Homeschool Review Crew mates had to say about Online Christian Filmmakers Academy.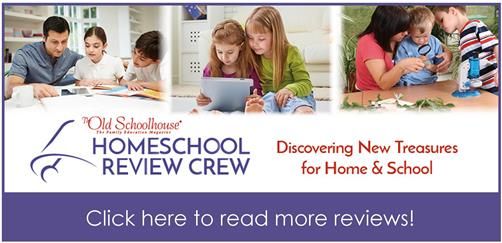 Don't miss a single post
Subscribe to A Year of Jubilee Reviews
and get our latest reviews and giveaways directly to your inbox!