My daughter has a couple friends who are adopted from China, and she was thrilled to have the chance to study
middle school Chinese
from
Middlebury Interactive Languages
.
One of her friend's Mom has her take weekly Chinese classes to help them retain their language and culture. I think that is just fantastic. Chinese is a very difficult language as my 12 year old and I found in working with this program. It was fun for Shiloh to have someone to practice the words she was learning on someone just a little more advanced than her.
This first middle school Chinese is similar to a High School first semester Chinese. It utilizes speaking, reading, writing and listening for a great submersion into the language.
Seeing the Chinese words written as we learned new vocabulary was a bit daunting as it is so different than our letters. We did not have to memorize any specific characters which was good. I liked how it had them though, so that as we continued to learn the words, we could maybe pick up some characters. Have I said Chinese is a tough language. Smile.
It is awesome though I feel we should have started in the elementary level . The Middlebury Interactive program contains 18 weeks of content, for a full semester. It is self paced however so you may need to monitor on occasion to make sure they are getting through enough lessons. That shouldn't be a problem though, maybe getting through too many might.
You will need headphones with a microphone to record the student speaking Chinese. This helps them be able to hear how they sound in relation to the program.
There are several activities done within the lessons. The student learns new words, pronounces them, matches words to pictures, takes quizzes and other activities. There is a good amount of variety to keep my daughter engaged in learning.
Not only is vocabulary reinforced through the lessons, so are grammar patterns. With any language, you run into putting the words in the right order. This program is much more than just learning a few Chinese words. It teaches basic conversation, as well as some cultural understanding.
I do wish that we could have had a placement test to see the best place to start. My daughter is just in the 6th grade and I felt that though this was middle school, it was a bit hard for her. She really loved learning the Chinese, but I think she would have excelled a bit more if we would have started with an elementary level program. This one is perfect for your beginner 8th grader and up I believe.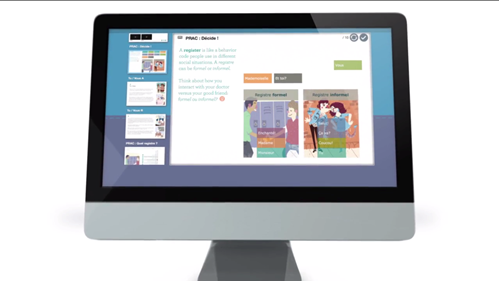 They also offer German, French and Spanish as a variety of levels. I love that you can get the kids set up with Middlebury and you don't have to know the language yourself to teach. My 1 or 2 years of French in high school isn't going to be enough to work with my kids in learning a foreign language.
Find Middlebury Interactive Languages on these Social Media Sites
Social Media Links:
Facebook:
https://www.facebook.com/Middlebury-Interactive-Languages-141015515949753/
Twitter:
https://twitter.com/MiddInteractive
@middinteractive
Pinterest:
https://www.pinterest.com/middinteractive/
See what the other reviewers thought of Chinese and the other languages by clicking on the banner below.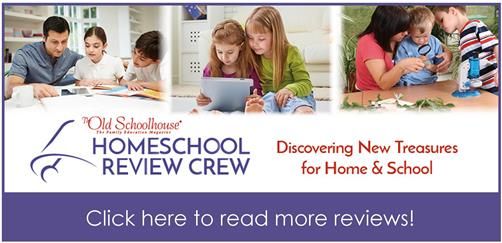 Don't miss a single post
Subscribe to A Year of Jubilee Reviews
and get our latest reviews and giveaways directly to your inbox!