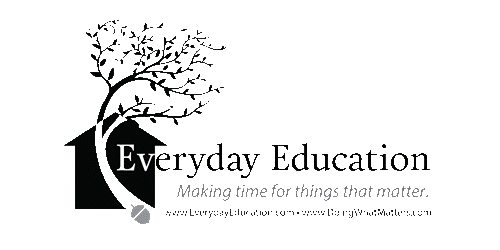 Everyday Education, LLC
has helped me as a homeschool teacher to help my high school student through
Excellence in Literature Handbook for Writers

.
Over 400 pages, this ebook covers a great deal of writing for both high schoolers and into college.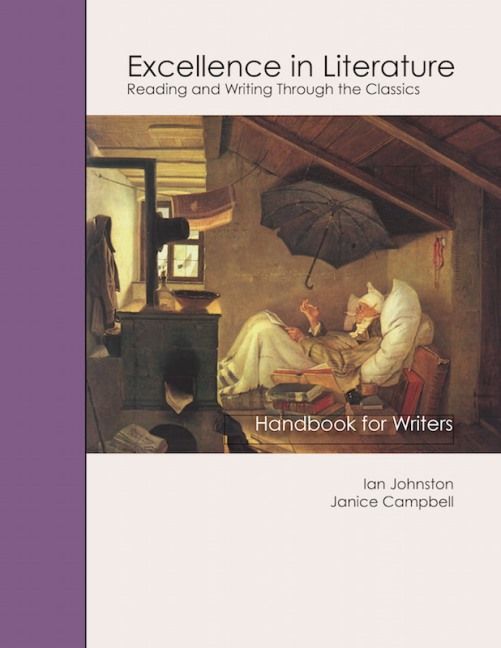 The manual is divided into two sections. The first is the practical "How to" section of writing essays. The second covers more of the mechanics of writing a paper. A great guide to take to college when having to know specifics of writing papers, once you have the ground level of getting them written under control.
With two kids in college already, I have seen the need for being able to write essays as well as research papers. If I had to choose just one area for my kids to be skilled in, it really would be in writing. Writing is used in every one of their college classes, and mastering that while in high school is really critical. I am feeling a little behind with my third son, and was thankful for this handbook to help get me back on track with teaching him the skills to write.
We started in the beginning, needing really to figure out the basics of what makes for an argument essay. This handbook took us through those basics very systematically.
We began with some examples and some ideas for openings. Information on formulating a thesis, and starting off that beginning paragraph were very helpful. Next we worked into making an outline. I recall doing these same things in college, but it has been awhile and I really enjoyed this refresher.
Deduction and Induction were introduced in section 5. I didn't even remember what these were before I read this book. I loved how we were even given an exercise to try out these areas of reasoning.
Moving into organizing the body of the essay. "The introduction to an argument is so crucial that if it is done poorly then there is virtually no recovery." Three important components are needed to make the introduction captivating to the reader. I appreciated the sample pattern in the handbook. The section on narrowing the topic for arguing was great as well.
I have honestly never seen a more thorough organization of writing information. It was a bit daunting at first, there really is just so much to take in. I was glad that the index was so organized, making it very easy to find the information I wanted on my ebook. There are many outlines in the sample section that really help how best to organize some of the longer papers. Included are some critical approaches to Shakespeare.
The second section of the book is a great resource for looking up specific styles and is used as a reference material.
I recently had to order a reference guide very similar to this for my son in college, for one of his classes. This one would work just as well for him, and I plan to hang on to it in case he is required to have another one. Though none of my kids have a great interest in Shakespeare or evaluating literature at this season in life, this manual will help them if they ever are.
Check out Everyday Education LLC on these social media sites.
Pinterest:
https://www.pinterest.com/janicecampbell/
FB:
https://www.facebook.com/janicepcampbell
FB page:
https://www.facebook.com/excellenceinlit/
LinkedIn:
https://www.linkedin.com/in/janicepcampbell
Google+:
https://plus.google.com/u/0/+JaniceCampbell
Twitter:
https://twitter.com/everydayedu
See what other reviewers thought of this and other products by clicking on the banner below.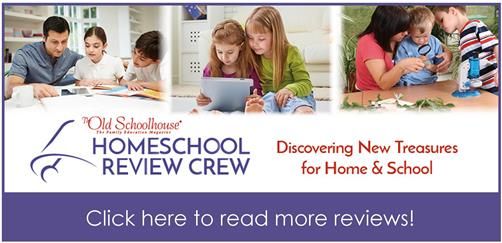 Don't miss a single post
Subscribe to A Year of Jubilee Reviews
and get our latest reviews and giveaways directly to your inbox!