HelpTeaching.com
is an online platform for educators.
Help Teaching Pro Subscription
gives you access to tests, worksheets and lessons. Help Teaching has worksheets for pre K through grade 12. My focus was on the pre K level with my youngest daughter 20 months.
She is so interested in doing school as she watches her older siblings day in and day out working. I knew that many of the Help Teaching lessons would be above her head, but the beauty of that is I can use those lessons for my older children as well. When you sign up for Help Teaching, you get full access to the site for an entire year.
We started on the English Language Arts, and were able to watch a video on each letter of the alphabet. Each week we are doing a letter of the week with her, as well as an animal to go along with it. The video is just a short 2 minute video clip that repeats the letter sound as well as items that start with that letter. It not only is teaching her the sound, but opening up her vocabulary with new words. We used it a few times a week and she was doing great at saying each letter sound.
There are practice questions included, and these would be great to follow up for a 4 year old or one who is writing. The videos worked great for her alone.
In addition to letters, we were able to work on colors.
Such fun characters to go along with the colors! Now this will use some ink on your printer, so I do recommend laminating the flashcards or covering with contact paper to keep them for longer.
When you are on the page Tests/Worksheets you have a good option for narrowing down your search. You can browse via grade, or subject. I was not able to find a search engine to locate specific items. The browsing does help to narrow it down though. On the Lesson page there isn't the break down that there is with the Test/Worksheets.
Under Early Education Printables there are worksheets for
Shapes
Colors
Numbers
Thinking Skills
Tracing
Early scissor skills
Alphabet
There are also mini books you can print out for each letter of the alphabet as well as themed booklets.
So much for my preschooler to do! In addition, there are great worksheets for my older kids as well. We utilized the math worksheets quite a bit. It really liked the Math Worksheet Generator. This gave me a way to print off a quick review math sheet for the older kid while I was getting some other things done. You can't have enough practice in multiplication facts, and this was very helpful.
There is also a Word Search, and Bingo game generator. Sometimes this 'busy work' is just what my kids need for a change of pace.
Help Teaching has so much more to offer with their Test Maker and Tests. I am not a big test giver so I didn't try out these features. I think for someone who needs to administer test it would be great!
Social Media Links:
Facebook:
https://www.facebook.com/helpteaching
Twitter:
https://twitter.com/helpteaching
@helpteaching
Pinterest:
https://www.pinterest.com/helpteaching/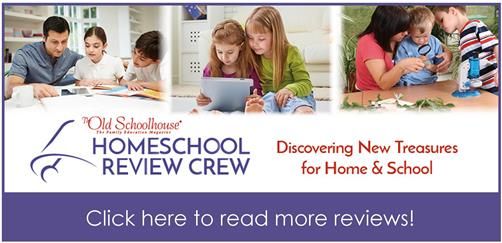 Don't miss a single post
Subscribe to A Year of Jubilee Reviews
and get our latest reviews and giveaways directly to your inbox!