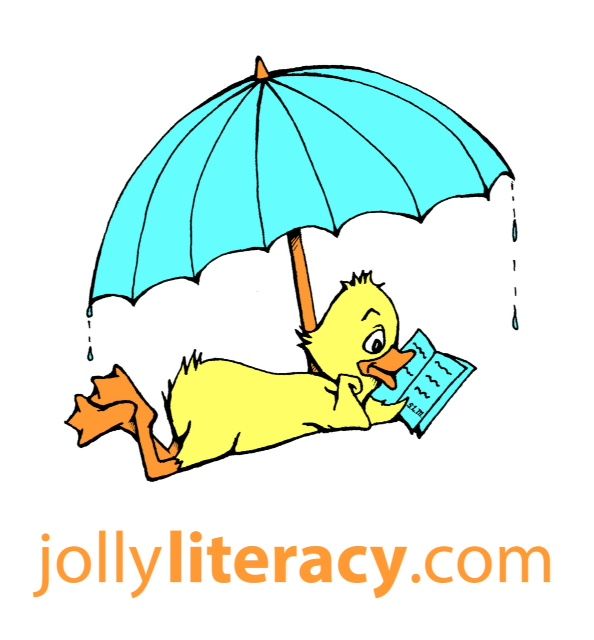 jollyliteracy.com
and just2ducks LLC has over 40 years combined teaching experience. What a great team of teachers to design Jolly Phonics and Jolly Grammar.
We were blessed with products for review, and I utilized them with my reluctant reader.
I received:
Jolly Phonics Teacher's Book in print letters
Jolly Phonics Student Book 1, 2 and 3
Jolly Grammar 1 Teacher's Book in print letters
Jolly Grammar 1 Student Book
Jolly Songs in print letters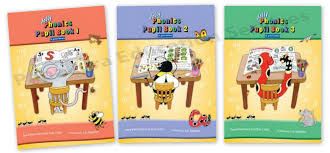 Jolly Phonics Student Book 1, 2, and 3 will teach letter sounds, blending, and segmenting. Jolly Phonics book 1 begins at the very beginning with letter sounds. They do not introduce them alphabetically, but rather in an order that the student can quickly read words based on the letters they have learned so far. The workbook has them writing the letter and sounding out simple words. We chose to write the words from each page on an index card to use for review later in the afternoon.
My 8 year old seemed to have forgotten all he knew over the summer, so rather than skipping Book1, we went ahead and used it. It was a great refresher for him, and he was able to do upward of 4 letters a day. The lessons themselves are very short and sweet. Easily can get done in under 10 minutes, which does help with students who don't prefer worksheets.
Each sound that is introduced, has a short story to go with it. Within that story is a memory jogger to help the student do an action with a sound to remember it. These stories are taking and put into song form to help aid the student through listening.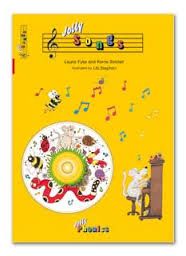 My 8 year old didn't really enjoy the songs, as they were a bit 'babyish' for him. My 2 year old though enjoyed them! We will keep playing it for her and she will quickly learn her sounds.
All of the information for teaching is included in the Teacher Book so there is no guessing what or how much to do for a lesson.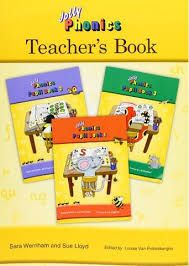 The beginning of the Teacher's Book gives helpful information for teaching letter sounds, how to write the letters, learning how to blend sounds for reading,and identifying sounds in word.
Student Book 1 primarily focuses on lower case letters. Student Book 2 focuses on capital letters. There is quite a bit of emphasis on Tricky Words which I really enjoyed. I think these are ones that really need the focus. There are fun activities, a place to write words dictated, and emphasis on digraphs and blends. Book 3 continues where Book 2 left off and gets into some harder words.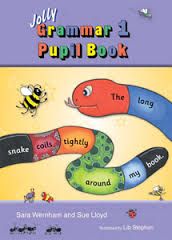 After Jolly Phonic is complete, you move into Jolly Grammar. We didn't get into the Grammar portion as we were still working through Jolly Phonics. The Jolly Grammar has structured lesson plans just like Jolly Phonics did. The emphasis is on Grammar and Spelling. There are additional extension activities that may require art supplies but it seems most you will already have on hand.
Jolly Grammar did have some things the teacher needs to do in preparation, like getting word walls reading and flash cards. Nothing too crazy.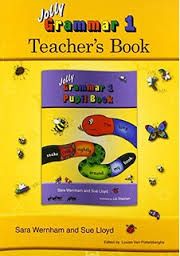 Check Jolly Literacy out on these social media sites
Facebook:
www.facebook.com/jollyliteracy
Twitter:
www.twitter.com/jollyliteracy
Pinterest:
www.pinterest.com/jollyliteracy/
See what my crew mates thought of Jolly Phonics and Jolly Grammar by clicking on the banner below.


Don't miss a single post
Subscribe to A Year of Jubilee Reviews
and get our latest reviews and giveaways directly to your inbox!