Veritas Press
has been a favorite in our family for years, and we have always enjoyed reviewing with them. The latest review was
VeritasBible.com
for a one year family subscription. I wasn't sure which of the kids were going to work on it for sure, so I was thankful for a family subscription that we can utilize.
It ended up that my 11 year old daughter was super excited about working through this Bible curriculum. VeritasBible.com has been excellent for daily work in the Word.
VeritasBible.com has three sections to work in.
Genesis-Joshua
Judges-Kings
Gospels
You can start each of these three courses as they are independent of each other. You can not jump ahead in any of the courses however, you do have to go through each book. We weren't able to skip Genesis to get to Exodus for example.
We are currently in Deuteronomy in our school Bible time, so it felt fitting for Shiloh to use VeritasBible.com to get caught up to that point and then be able to use it along with us when we get started back up for the next school year.
Each lesson starts with an introduction on how to use it. There is an intro section and then moves into reviewing past lessons. This is an interactive review where the student has to either move something on the screen or answer questions. It does involve reading, as I wasn't able to find a 'read to me' button. That is a good thing to consider if wanting to use this for the younger students. I plan on just reading the questions to my 8 year old or at least along side him. The material is not too 'hard' for the younger ages, it just might be a little bit difficult if they can not read the questions and answers.
We did have to use google chrome to utilize the program. It also had to be used on our laptop. We did try it on the phone, and it was suggested to use a tablet, laptop, or desktop as not everything functions properly on the phone. I would love to see a phone version at some point. More so to be able to utilize like a kindle or small tablet. On my phone it mentions that it should be at least 1024 by 768 for screen resolution.
We do have small tablets that we utilize as much as we can so that we don't have to worry about sharing the laptop.
I loved also how the course would take time to define hard words, like temptation. They would put it in terms that kids understood and give a great example to resonate with them.
VeritasBible.com is a outstanding look at the Bible that will resonate with elementary and middle school aged students. I personally enjoyed watching some of the live skits myself. True to the word of God!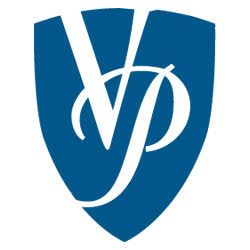 Social Media Links:
Facebook:
https://www.facebook.com/veritaspress/
Pinterest:
https://www.pinterest.com/veritaspress/
Instagram:
https://www.instagram.com/veritaspress/
Twitter:
https://twitter.com/veritaspress
@VeritasPress


Don't miss a single post
Subscribe to A Year of Jubilee Reviews
and get our latest reviews and giveaways directly to your inbox!