The first thing that caught our eye was the name of the publisher,
Shiloh Run Press
. That is our 11 year olds name! So it must be a great publisher. The second thing that caught our eye was the word "Castle" in
The Glass Castle by Trisha White Priebe and Jerry B. Jenkins
. Any book with Castle in it is already an interest in our family! As the mom, the third thing that caught my eye was a familiar author to me, Jerry B. Jenkins from the Left Behind Series.
So we have an awesome publisher, book title and well known author!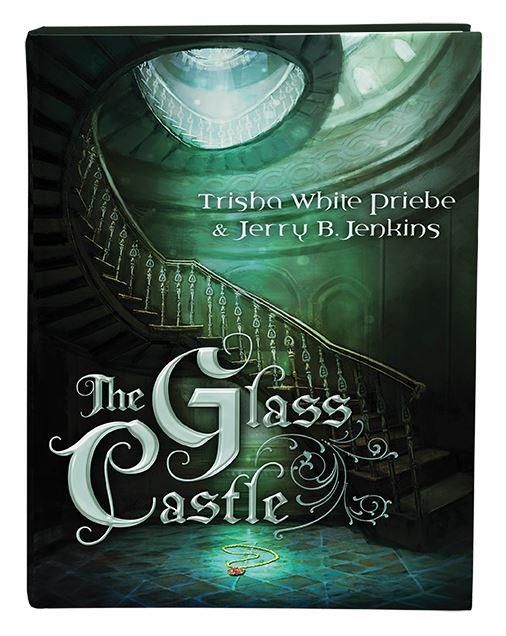 I chose to use The Glass Castle as a read aloud for the kids. I want to get more involved in ready to my younger set, like I used to with my older ones when they were small. Large family dynamics sometimes makes it hard, but now that the older ones are heading to college, it's time to reclaim some time with the littles.
Thirteen year old Avery and her 3 year old brother Henry are playing in the wood behind their small home in the woods. The story takes place back in kingdom times, where people did not have much in riches. Avery's mother had disappeared 2 years ago without reason. Stepping up to take over the chores of the home, she decides on her 13th birthday to leave the chores and take Henry out to play.
Oh what a mistake that was! Avery and Henry are kidnapped by an old lady who takes them to a kingdom far away. Avery has no idea where she is, or for that matter where Henry is. She is with an entire group of 13 year olds. The 13 year olds are the servants behind the scenes, running the castle for the King, though he doesn't even know it. They hide from adults and stay out of sight. Probably a good idea since the king signed an edict to kill 300 children, driven by his new queen.
Avery is quite an inquisitive child, with an impressive imagination. It will be hard for her to differentiate between her imagination and reality when the reality is so scary, yet grand at the same time.
Avery has never had such luxurious clothes, or foods as she gets hiding among the children in the castle. She still longs to find out where she is, why she is there, and connect the memories coming to mind of her mother.
The book is geared toward middle school, probably at a 5th grade level (though I am not great at figuring out reading levels.) As far as holding an interest in listeners, I read it to ages 8, 11, and 14. Them as well as myself had our interest held! Each chapter honestly ends with a hook to get your to read more chapters. It was hard to stop when we needed to, as the kids wanted to know the next thing that was going to happen.
The only trouble I had with this book is that the next one isn't coming out until October!!

Social Media Links:
Facebook: https://www.facebook.com/BarbourPublishing
Twitter: http://www.twitter.com/barbourbuzz @BarbourBuzz
Check out what the Crew thought about The Glass Castle by clicking on the banner below.


Don't miss a single post
Subscribe to A Year of Jubilee Reviews
and get our latest reviews and giveaways directly to your inbox!