LearnBop
offers personalized online math help with
LearnBop for Families
.
LearnBop is a self paced math help online that is now available to homeschool families. Geared for 3rd grade through 12th, the family plan is a great option to utilize for up to four students.
My oldest did try the Geometry, but honestly he just wasn't ready for it. I backed him up to Algebra II and am going to have him try to work through that. I definitely see some gaps in his learning and struggle as to how far back to put him. One great thing about LearnBop is that I have the option to put him either in grade specific or learning concepts. For each thing that you are learning, their are several videos to watch to learn, and the program knows when you need more 'building blocks' and provides additional videos and lessons to learn. Rather than just working through a curriculum and hoping the student is learning it, LearnBop makes sure that the concepts are being learned and allows for review in the areas needed. I think that is excellent!
I also love that this program goes as far as Geometry. That is sometimes hard to find in online programs.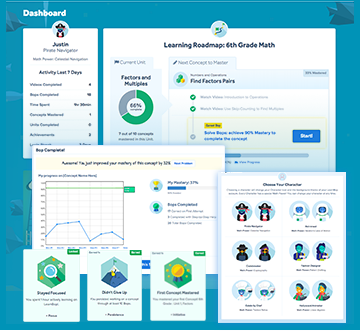 Another thing I love about LearnBop is that I don't have to be actively involved. At the high school level especially, this is helpful to me. Sometimes the higher level maths are the ones the kids need more help with, and though I took these classes in highschool myself, that was a long time ago. I can relearn by watching the video if I need to, but often just watching it for himself he was able to understand what was expected.
For the younger children, because it is self paced, it was important to help them get a feel for how much work to go through in a time period. It is easier for me to set a timer and go that route rather than tell them how many videos or questions that they need to answer. That way if they find something to be easier, they are still moving forward at a good pace. It was difficult to stay on task a lot because of it being summer. For some this would be an excellent time to catch up on math, and that was our every intention. We still have a solid 6 weeks of summer left though, and I am still hoping to get caught up some more and fill in more of those gaps.
I do plan to use this with my 5th grader, who is going into 6th next year. She started out trying the program without me, and ended up not doing as well as she would have liked. I do recommend sitting down to start with them to just make sure they are in the right place on the roadmap. It can be overwhelming for them to start out at too high of a level.
A great plus is that you can use LearnBop on a tablet, making it easy to be portable!
Much more affordable than a personal tutor, but with similar results. LearnBop has been in the schools for quite awhile now. It is exciting that they realize the need for LearnBop in the home as well.
I look forward to continuing to use LearnBop this coming school year to see how the gaps are able to get filled in for the kids.
See what other Crew Members thought by clicking on the banner below.


Don't miss a single post
Subscribe to A Year of Jubilee Reviews
and get our latest reviews and giveaways directly to your inbox!