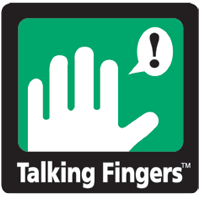 Talking Fingers Inc. product
Read, Write & Type has been outstanding for my 8 year old. This reading program includes phonics, keyboarding, spelling, and word processing. This has been much different than other online programs we have used because it has already taught him to type more succinctly than any of my other kids.
The program did start off easy for him. He really loved it and we started off he said "be sure to put in your review that this is really fun and I love it".
As it has gotten harder, he has gotten a little more reluctant to use it, but we are keeping on because I have found it to be an excellent teaching tool.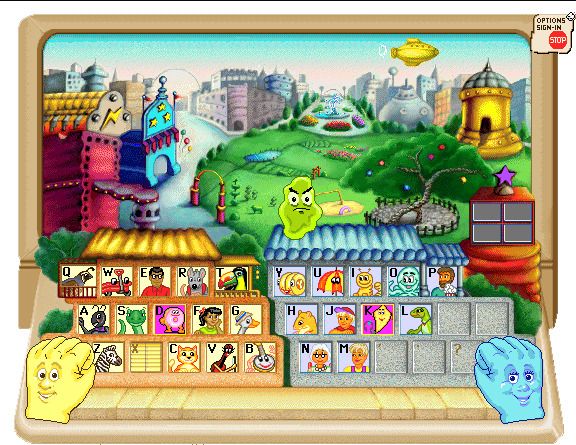 The theme song makes my 1 year old dance! On the start up screen after logging in, it shows the letters that he has mastered. You learn the sounds, and where the key is on the keyboard. Vexor, the little green blob has a contest against you with beginning, middle and ending sounds. This is shown in the screen below. They only use the sounds that they have mastered, or are working on.
The next section he reads a sentence or word and has to find the picture that matches it. He is reading much quicker with this program than he has with others we have used. I think the combination of learning the sounds, typing them, and quickly making words utilizing those sounds is helping him to catch on quicker. We have struggled with reading, and Read, Write & Type has been the most successful at this stage of his learning.
After matching the picture, you match the picture to the correct sentence like the photo below.
The next section he has to actually type each word that they say. Reinforcing reading it, now he types it from memory. They repeat the same words over several lessons which is just what he needs!
I love how there isn't a timer. He tends to be a little bit slow, and I know a timer would upset him. Perfect job, allowing them the time they need.
After you finish a level, there are a couple story books you can read in pdf form. They use the same words that you were working with. I do have him read me the stories in the book, from his tablet. Just another way to reinforce what he is learning. The illustrations are cute and the stories are great in including the words they have already learned.
This program would be excellent for kids and adults learning English as a second language.
"One of our biggest potential markets is for kids and adults learning English as a second language, so if you have parents from countries whose primary language is NOT English but who want their kids to learn to read and write in English, send them our way. This program teaches English literacy (reading and writing), unlike lots of programs that teach conversational English. We have extensive voice-over help in nine languages: Arabic, Farsi, Japanese, Korean, Malaysian, Mandarin, Portuguese, Spanish and Tagalog"
I am excited to continue this program with my 8 year old and make it part of our daily curriculum. I will also keep it in mind for my youngest as she grows. It is definitely a program that works for us!
Facebook:
https://www.facebook.com/TalkingFingers/
YouTube:
https://www.youtube.com/user/talkingfingersvideo
Twitter:
https://twitter.com/ReadWriteType/with_replies
@readwritetype
See what my crew mates thought by clicking on the link below.


Don't miss a single post
Subscribe to A Year of Jubilee Reviews
and get our latest reviews and giveaways directly to your inbox!