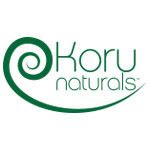 Koru Naturals
brings the beauty of New Zealand to it's natural body products. With over 15 brands of products, Koru Naturals provides a healthy alternative for your skin and hair. I was able to review 3 products;
Skin Clear Cream
,
Manuka Honey Propolis Soap
and
Emu Oil and Blue Tansy Oil Cream
.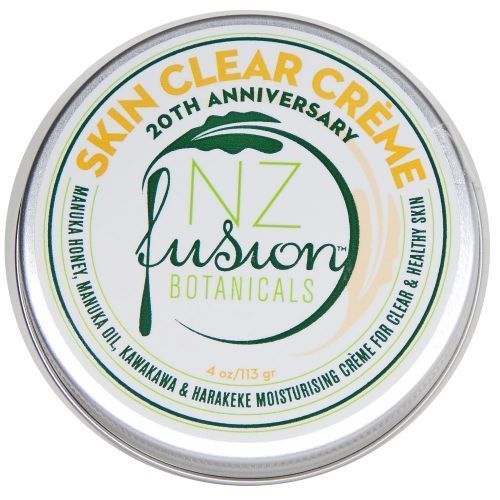 Skin Clear Cream
ingredients include Manuka Honey and Manuka Oil. The 4oz skin care cream gives you clear and healthy skin. So what is manuka honey? It is a honey in New Zealand that is created by bees that visit the native manuka bush. The honey is thought to have medicinal properties of healing wound infections, decrease inflammation, helping rashes, and restoring healthy skin.
Wow! There is a rating for manuka honey, the Unique Manuka Factor. And if that factor is above 10, it is considered active. The rating on the NZ fusion is rated a 20+.
Manuka oil is a natural anti fungal, antiseptic oil. With ten times the power of tea tree oil, the manuka oil is usually non irritant.
A little goes a long way with this cream. I used it on my dry arms and it really helped to moisturize and to keep my skin from itching. I did use it on my face some. There is an ingredient or two that makes my face 'tingle' a bit when I use it, so I was careful to keep it from my eyes. It is recommended that this product not be used on children under age 12, or pregnant women. So keep that in mind.
It smells wonderful, with a great hint of almond.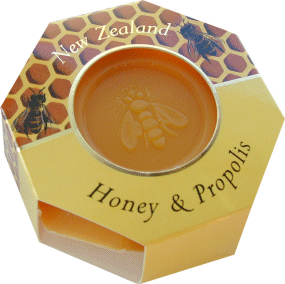 Manuka Honey Propolis Soap
from the hive of the bee in New Zealand, this soap has the honey and the propolis. Propolis is like bee glue that is used in the small places in the hive, where the bees wax can not fill in. There are a lot of medical studies going on for the medicinal properties of propolis. I have even seen this in toothpaste before to help with dental problems. So here you have the great products of the manuka honey, and the propolis together. This bar is very long lasting. Make sure you put it on a soap saver when done so that it lasts longer. Intense moisturizing and skin protective properties give this soap an A+ for the whole family.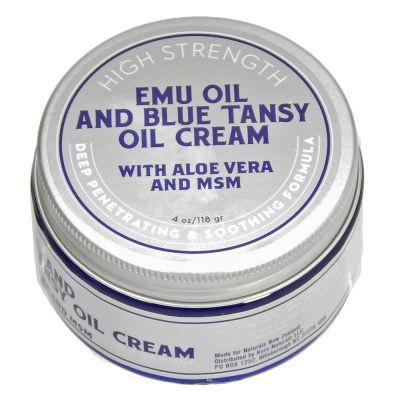 Emu Oil and Blue Tansy Oil Cream
is a bit different than the previous two products. This is a high strength, deep penetration, and soothing. This is a topical cream for sore muscles, for aches and pains. The scent helps with nervous tension as well, so get it on those shoulder muscles and melt away stress! It is also helpful in reducing skin irritation.
Blue Tansy oil is not recommended for pregnant women.
The Emu Oil helps with reducing pain and swelling. It promotes healing and helps with skin conditions such as psoriasis, acne, and eczema.
This again is a 'little goes a long way' cream. Great for sore, tired, mama feet!
Social Media:
Facebook:
https://www.facebook.com/korunaturals
Pinterest:
https://www.pinterest.com/korunaturals/
Check out some of the other products reviewed by Crew Members from Koru Naturals by clicking on the link below.


Don't miss a single post
Subscribe to A Year of Jubilee Reviews
and get our latest reviews and giveaways directly to your inbox!