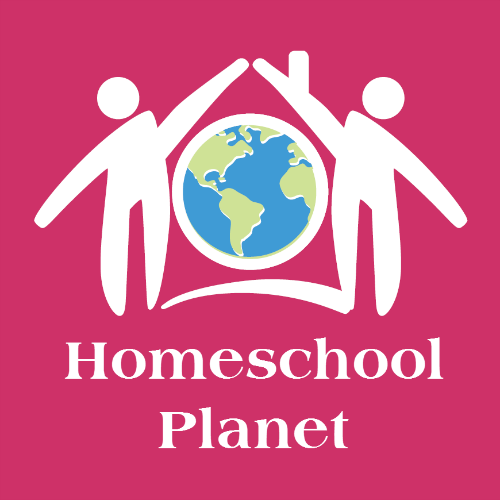 Homeschool Buyers Co-op has given me access to
Homeschool Planet
for a year of planning. I love to plan. I love paper planners, fun pens, filling in all the spaces, making sure everything lines up and looks perfect for our school year. I also tend to ditch them after a week or so.. simply because they weren't working for me. Once on paper, hard to move things around, or change.
I was reluctant to jump into Homeschool Planet because so far I haven't had much more success with online planners. Really in the past it just led me to be online more, and more easily distracted.
Homeschool Planet is Awesome! I finally feel like I found something that is going to work for me! No paper, or fun pens or washi tape and decorations.. but so much more than that in organization that I really super excited to share with you.
Firstly there is a 7 minute introductory video, and I recommend watching it. If you aren't typically a planner it may look a bit overwhelming. It really is very organized and easy to use.
There are a couple modes to view and work in. The first, below is Calendar mode. And you can see on the far right I have it set for everyone. You can change that to a specific person, and even print it out for them to use and check off as they go. This feature is going to be perfect for me to use this coming fall when I really need my middle boys to be more self sufficient, yet reporting back to me.
You can choose to look at it daily, weekly or monthly.
On the far left you can see my family input-ed in. I have the older boys in there now to put in their work schedules. This is put in so that I know when they are working and it overlaps with other events going on in the family. I will remove the oldest this fall when he is off to college, and input college classes for the 2nd oldest.
On the far right you can see some widgets under Co-op news. You can choose which widgets you want there including daily bible verse, shopping list, weather, To Do list and much more. This helps tailor it to your likes. There are more widget spaces available at the bottom as well. This is an area I would love to see expanded with a note taking section or other fun widgets.
In the planner mode you can see where I have put actual assignments in for Canyon in Unlock Math. I can set it to give Unlock Math each day without assignments, but with the assignments he then can check them off on the sheet I print out, and then I go and check them off on Homeschool Planet. That way we know which specific assignments got done. This is a fine tuning way of planning and it will be very helpful for me this fall. We typically have just written down the name of the subject without an assignment and it makes it much harder for me to keep on track.
When you schedule assignments, and you fall behind, you will get a screen like the one below. Love this feature!! Canyon was sick with strep throat this week and got behind in math. I can choose from the choices on the far right for each of his assignments to either bump them forward or move on. Carrying them forward makes life so much easier with this planner. No need to cross things off and try to squeeze into a paper planner when something comes up to take you away from your 'traditional schooling' for the day. I can't say enough about how great this feature is!
I choose to get a daily and weekly digest sent to my email from Homeschool Planet. This gives me an idea of what is on my calendar for the next week. Just a heads up directly to my email before I even log in to see what I have scheduled.
You can even change your background theme to reflect your mood. Mine is full of spring flowers and butterflies right now.
I have chosen to just log into the program myself, rather than let the kids mark their assignments off. You can choose to have them log in and mark things if it helps you.
Being able to print off assignments gives them an idea of what is expected without them getting lost in cyber land!
Homeschool Planet allows you to do show reports. Grades, transcripts, assignment lists. There is even a grading helper if you choose to assign grades to various assignments.
Homeschool Planet is outstanding and I am really excited to add more to it as I plan for the upcoming fall semester.
Get a free trial of Homeschool Planet!! You will get to try it and see if it clicks with you like it did with me. Check out what others on the Crew though by clicking on the banner below.


Don't miss a single post
Subscribe to A Year of Jubilee Reviews
and get our latest reviews and giveaways directly to your inbox!