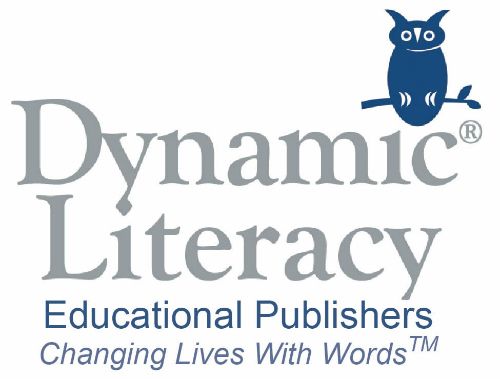 Dynamic Literacy helps feel the void of vocabulary development that I feel my kids were struggling with.
WordBuild: Foundations, Level 1 includes the Teacher Edition, Student Activity Book, and Basics Student Activity Book.
We use so many elements of the 'english' program from reading, writing, spelling, comprehension and more. Often if feels like I am missing things when all of the components are together in one program. Reading and comprehension are great and they do help with vocabulary, but not in the same manor that Dynamic Literacy takes it.
Exponential Learning
is the focus by taking a few root words, introducing a few suffixes, and a few prefixes and the kids know several words at once. (For more details on that click on Exponential Learning at beginning of sentence).
WordBuild is geared 2nd-5th grade or up to 9th for those needing more help with vocabulary.
The book is consumable and copyrighted to not make copies so you will need one for each of your students. You really do need the teacher edition for knowing how to do each page and to help you focus on the process.
Section 1 deals with compound words. My daughter is 10 and has a good grasp on them so we just did a simple review and moved on quickly to the Student Activity book and learning about prefix and suffix.
Dynamic Literacy methodology begins activities with what the student already knows, and builds on them. This is very helpful for giving them confidence in learning, and building on a foundation that is already there.
Each lesson is broken into 5 days, perfect for the school week. It begins with an overview of the affix that you are going to be learning. Some of the activities mention discussing it in class, or working together with a a group. All of the activities are simple enough for the student to do alone as well.
The first activity uses the prefix square and has the student take the affix and add it to the root words around the square. They learn the meaning of the words here. On the second activity they will take these words and use them in a sentence. I love how we didn't just stop on learning the word, but went on to apply it.
The third activity is a matching of words and definitions, each day building on one another. I do not recommend doing more than one activity a day, this allows it to sink in, and then be repeated the next day. I think this repetition has really helped my daughter's vocabulary.
The fourth day is a fun word find. With so many similar words it can be a challenge! Lastly they use the words in context. I could tell as we went through these lessons that my daughter indeed needed help with vocabulary! I didn't realize how much until we started dynamic literacy.
I think this is a program I need to add in for each of my younger children. It is so helpful in both verbal and written communication. It also allows the student to learn some core truths in vocabulary that they can apply down the road from the knowledge they learn. In areas of writing and even test taking. I was pleased to see that there is a Foundations level 2 book as well.
Learn more about Dynamic Literacy on these social media sites
Facebook: https://www.facebook.com/pages/Dynamic-Literacy/77106927761?ref=hl
Twitter: https://twitter.com/dynamicliteracy
Pinterest: https://www.pinterest.com/dynamicliteracy/
Click on the banner below to see what other Crew members thought of this and other products from Dynamic Literacy


Don't miss a single post
Subscribe to A Year of Jubilee Reviews
and get our latest reviews and giveaways directly to your inbox!