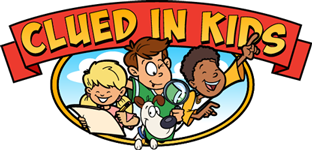 Clued in Kids
treasure and scavenger hunt fun that is educational!
Who doesn't love to go on a treasure hunt? My kids were so excited to review the
Thanksgiving Treasure Hunt
$5.99 (ages 4+) and
Multiplication Dragons
$19.99 (ages 7-9) for great learning and prizes.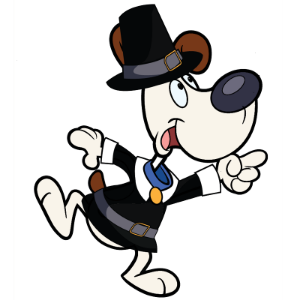 Our Thanksgiving pdf had 12 clues that we printed out and hid in various places. Each clue tells you just where to hide it and they were places that we all have in our homes. There weren't any specifically "holiday' places that made it difficult for us to use this treasure hunt a month before the holiday which was great. I did try to have Thanksgiving related prizes for the end though! It was great learning some facts about Thanksgiving.
Some of the clues included using the mirror to look at the words on the paper, unscrambling letters, answering Thanksgiving trivia, (which we had to look up a couple of the answers.. thank goodness for iphones and Suri ), math problems, and finding script in a photo.
We used the hunt with my 7, 10, and 12 year old. They graciously let the 7 year old find some of the easier clues, and the 12 year old did the scribe work for some of the trivia.
I liked how it got them thinking about Thanksgiving and the pilgrims. We haven't done much in the way of studying and it was a good launching point to gear up for a unit study on Thanksgiving. The Clued in Kids treasure hunt is definitely a fun thing to do on Thanksgiving Day as well with a group of cousins or friends who come and visit. Hiding places for the clues included the freezer, with a brush, bedside table, bath tub, with a bike.. so you may even be able to have 2 teams working on the treasure hunt, each finding their own clue in a different place. If you like us have 2 freezers and 2 bath tubs.
I have tried to have treasure hunts for the kids before, and the brainstorming of the clues, and places to hide would often be tedious and not very inventive. It was well worth the $5.99 for this hunt, that lasted us close to half an hour. No brain exertion on my overtasked, 8 month pregnant mind!
And they had a lot of FUN!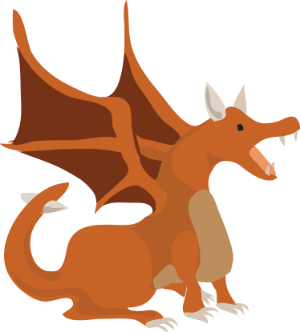 Multiplication Dragons is a larger download as it includes treasure hunts for 2X, 3X, 4X, 5X, and 6X multiplication facts. You have separate treasure hunt for each times table adventure. After doing the Thanksgiving Treasure Hunt I was afraid this would be too 'educational' for them and they wouldn't enjoy it as much. Not at all. The fun is really in solving each clue and finding where to find the next one. It was great to do the 2X with the 7 year old, and we were sure to include the 12 year old in the 6X one for a helper.
Because this is a pdf, you can easily print them out for each child and have them do them on different days, having to figure out the math problems on their own. You can also write their name on the clue and have them take turns at solving that particular clue. There are some great ways to work as a team, or as an individual.
Like with the Thanksgiving hunt, it takes the guess work out for Mom to hide the clues. At the bottom of each clue it tells you where to hide it. If you don' t have a specific item to hide the clue with.. say a bike, then I just held on to the clue and gave it to them when it was time. It was raining outside when we had the bike as a clue, so I opted to keep them indoors.
There are 34 different hunts you can purchase from Clued in Kids. Included are holiday and seasonal, nutrition, educational, sports, and then some fun ones like slumber parties themes.
Check out what the other Crew members thought by clicking the banner below!


Don't miss a single post
Subscribe to A Year of Jubilee Reviews
and get our latest reviews and giveaways directly to your inbox!