We have had some wonderful success with
Logic of English
in a previous review, so you can imagine how thrilled I was to review the
Foundations Level A
to start my youngest son out on the right foot!
Foundations A-C are geared toward students 4-7 years old. I didn't want to 'miss' anything so opted to start with A with my 6 year old. In each lesson we have Phonemic Awareness, Handwriting, and Reading. The Teacher Guide $38 is set up to bring you success, telling you exactly what you need to have available for the lesson as well as what you are to work on. Every 5th lesson is a review and assessment lesson.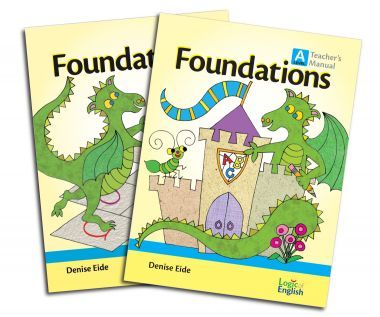 In Phonemic Awareness we begin with making individual sounds and seeing how the sound forms on our mouth and how it sounds. We move on to blending sounds to words for the child to recognize. There is a lot of sharing words and seeing if the student recognizes the sounds when blended together. This was a bit easy for my 6 year old, but I really think it is great practice. I see where this would be very useful for the 4 year old age range. Each lesson we are introduced to a Phonogram. We have phonogram flashcards included in our essentials kit that work great for review! The phonograms line up with the book Doodling Dragons an ABC of Sounds $15.
The book is great for going over the phonogram we are studying, and sharing some great word pictures that make that sound. The book is very engaging and colorful.
Additionally we got to use a fun app on my phone ( a special treat for my 6 year old!) called
Doodling Dragons
(ages 2-7) that reinforces what he is learning in Foundations.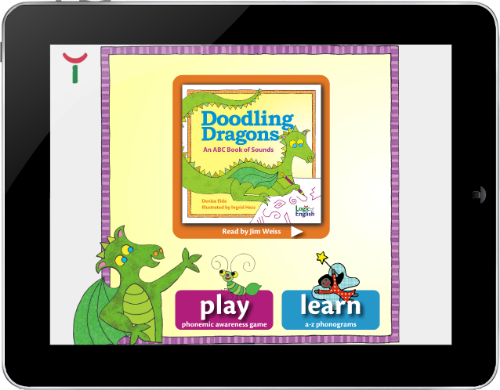 After the phonogram practice we do handwriting. This started with simple strokes of the pen to get eye, hand coordination and improve fine motor skills. Quickly we move into writing the phonogram sounds in the air and then on the whiteboard.
Additional phonogram practice ideas are included with each lesson. Games including some of the reusable resources, like the phonogram cards.
A lot of the learning is verbal, which I like at this age. If we can get them verbally understanding the sounds it will carry over to seeing and reading them.
The Foundations Manuscript Workbook $18 has 2-4 pages for each lesson. Colorful pictures, many of the objectives is to find the right sound to go with the picture. There is handwriting practice as well. Some of the game supplies are in the workbook, like phonogram bingo.
There are 6 Readers in the back of the book that are introduced in lesson 25. These Readers come out of the back of the workbook and are folded and stapled into a book. The pictures are cut out separately and pasted into the book. Great illustrations and actual photographs.
Reusable Resources
are recommended for following the suggestions in the book. You will reuse these in future Foundations Levels and even a few in the Logic of English Essentials.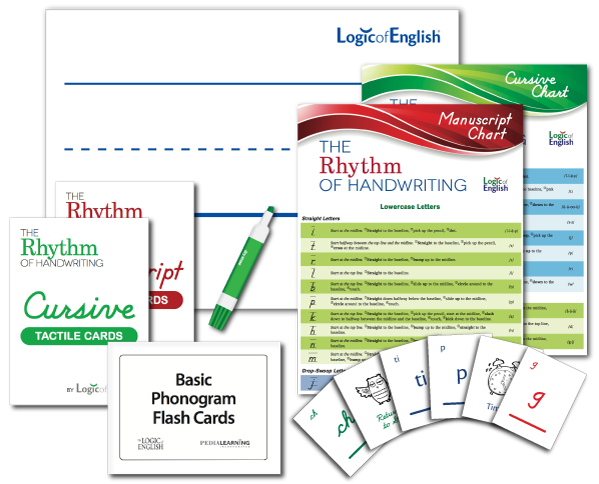 ($37 for the resources showed above)
For my 6 year old there were some basics that he already knew, but there were also sounds and letters he didn't. I think we made the right choice by starting at the beginning. I do plan to use this program with any additional preschoolers I have, starting them a little bit younger than 6.
Find Logic of English on these social media sites:
https://www.facebook.com/TheLogicOfEnglish
https://www.pinterest.com/logicofenglish/
https://www.youtube.com/logicofenglish/
https://twitter.com/LogicofEnglish
See what other members of the Crew thought of Logic of English by clicking on the banner below.


Don't miss a single post
Subscribe to A Year of Jubilee Reviews
and get our latest reviews and giveaways directly to your inbox!