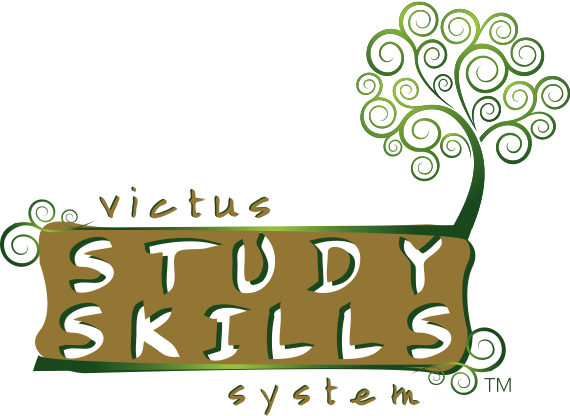 Sometimes as a Homeschool Mom, it eludes my radar to teach specific skills, and one of those is how to study. We don't do a lot of testing, nor have the opportunity to study for tests.
Victus Study Guide System
geared for grades 5th-12 has been instrumental in giving my 9th grader some much needed
Homeschool study skills
I found out quickly when my oldest began college level classes, that we never taught him how to study, how to research, how to balance and organize his time. As a homeschooler we don't have a lot of homework, or long projects that have required that skill. I honestly didn't even know where to start to teach them these skills. When I was given the opportunity to review Victus Study Skills System I jumped on the chance, in hopes to teach my younger children these valuable skills before they were needed. I opted to try it on my 9th grade son, much to his dismay. 9th grade boys don't typically want any more 'school work' added to their plates, but he was a good sport about it and indulged his mother.
We received the Victus Study Skills System Student Workbook $20 and Victus Study Skills System Teacher Edition $40 for review. As an older student he probably could have completed it on his own, but I wanted the opportunity to utilize the teacher guide and get a feel for if I could use this with my younger 6th grader.
Victus means way of life in Latin, and that perfectly sums up the aim of the study skills to educate students on how to study and incorporate those skills as a way of life.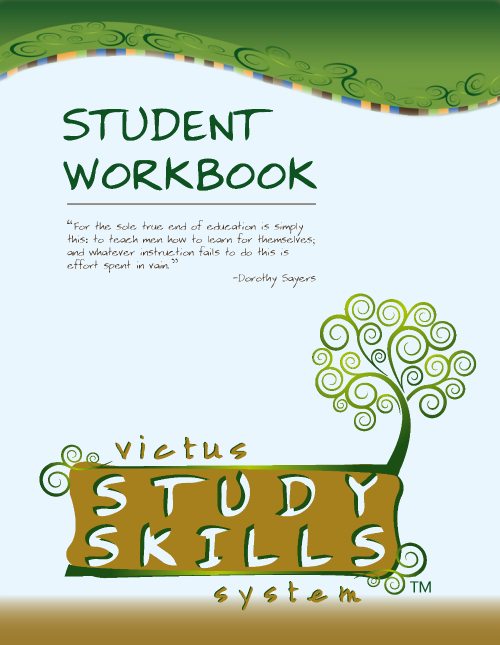 There are four concepts as described in the study;
1. Zeal without knowledge is not good, but zeal with knowledge bears fruit.
2. Results come from practice
3. Any system with all of its components must have an aim, or purpose.
4. An effective system of study has the greatest likelihood of aiding in sucess.
There isn't a set time frame to use this program, though they suggest teaching the 10 lessons over a 5 day period. This will require at least an hour per day. For my 9th grader that would be a bit too much for him, so we opted for 1 lesson per day rather than 2.
The lessons are broken down into 3 categories; Where am I now?, Where do I want to be?, How do I get there?
The student handbook does not number the lessons, but does have a divider page in between lessons. The teacher guide clearly gives you those divisions.
I really loved how the study showed my student where he was currently, and showed how to get to where he wanted to be, helping him to set goals.
This is great even for the teacher to learn from, and they include a personal strategic plan for you to fill out as the teacher with your own goals. They could forsee the teacher getting into this concept too!
The goal setting lessons are great! They break it down into specifics and I really was inspired by it. I think I will have my 11th grader take a look at this program as well as he starts to consider college and his goals.
I have been extremely pleased with this program in how it teaches my student and helps to prepare him for the future. It definitely filled a void that we had in our learning.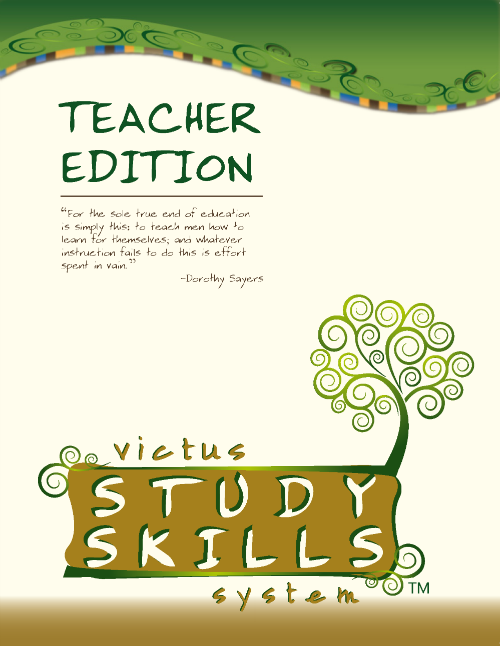 They also have a DIY workbook for students without a teacher ($25), and a classroom style DVD ($30) to work with a variety of different settings.
Find Victus Study on these social media sites
Facebook:
https://www.facebook.com/VictusStudySkillsSystem
Twitter: @VictusStudy
Check out what other Crew members thought of the Victus Study Skills by clicking on the banner below.

Don't miss a single post
Subscribe to A Year of Jubilee Reviews
and get our latest reviews and giveaways directly to your inbox!