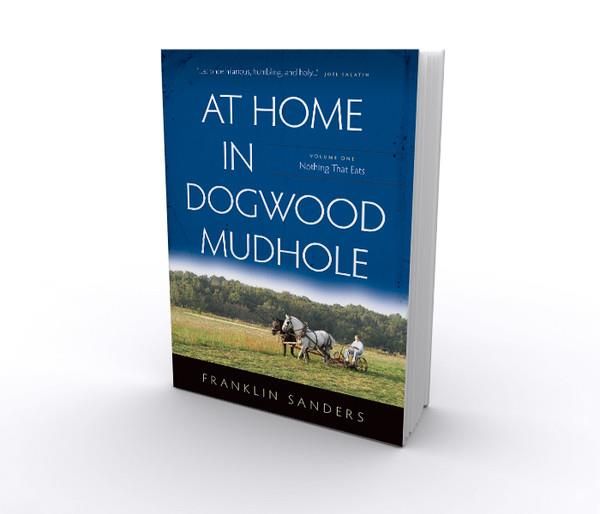 When I first picked up my copy of
Franklin Sanders from At Home in Dogwood Mudhole
book ($22.95), I thought for sure it was a ficticious name for his farm. There really is a Dogwood Mudhole TN however and Mr. Sanders even drew us a map of where it is located. I am fairly sure a large majority of the site is now occupied by decendants of Mr. & Mrs Sanders and their seven children.
This story began 16 years ago as Mr. Sanders began writing monthly for his newsletter title
The Moneychanger
chronicling his families life as they were seeking to get out to the country. At Home in Dogwood Mudhole is the first in three volumes documenting the journey of the Sanders family over 16 years.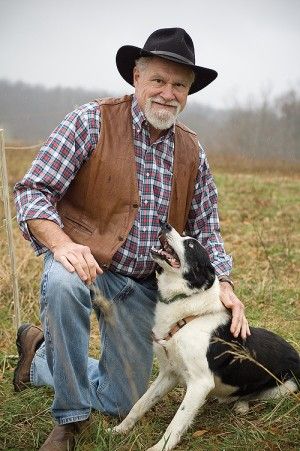 Now one might think that glimpsing into the life of another family would be interesting, but 16 years of tales? Let me tell you that Franklin Sanders is a gifted story teller, and he has a knack with words that will keep you reading. Even if you don't care for farming, you will find the tales as they learn their way around pigs, dogs, honey bees, chopping wood, you name it.. told in humor and centered on our creator.
The book of 379 pages is broken down into 4 sections;
Leaving Memphis Five Miles at a Time
Living in the Country Changes You
Learning Curve
A Real Farm
Each section broken down into smaller letters and stories.
Two years ago we were living a similar dream on a 35 acre farm, and I so wish I would have documented more of what we learned and how we grew. A farm will change you. Living on the land, working together as a team, seeing God's creation all around you, all change your perspective of life. Mr. Sanders has captured that in his book. He has learned to enjoy the journey, to appreciate his family and the process they are on, all seeking a better life that the rat race of city living.
I appreciate so much his joy and humor in the book and it did make me feel appreciative for the 6 years we had on our farm. It is a different season for us now, but we are so truly blessed with the character formed in our own children from that season on the farm.
This book really spoke volumes in how we need to slow down our lives.
I think this is a great book for those who live on a farm and want to associate with someone who has been there and done that. It is also great for those living the rat race that want a glimpse of the other side.
Because it is broken down so neatly into monthly letters, it is a good book for Mom's who don't have a ton of time to sit and read a book in one sitting. It is a great book to read a chapter, get some nuggets of truth, a laugh of cry from time to time, and take the knowledge and make something of it.
This volume captured life from June of 1995 through September of 2002. I look forward to getting up to speed with the other two volumes and see how the family grows as well as the knowledge gained in Dogwood Mudhole.
Read a sample chapter
here
Want to see what some of my Crew Mates thought? Maybe some that are city dwellers and some other farmers? Click on the banner below to go see their reviews.

Don't miss a single post
Subscribe to A Year of Jubilee Reviews
and get our latest reviews and giveaways directly to your inbox!