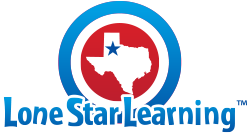 Lone Star Learning
has a great selection of
Get the Picture Vocabulary Cards
in Language Arts, Math and Science.
These cards fill the niche where my right brain learning child (age 11) can utilize the visual cards and memorize them based on the illustration within the cards. We have had to train his brain differently than my other kids who can learn via phonics based learning. He does better with the visual and these cards have created a mental picture in his mind for recollection.
We reviewed the
Science Vocabulary Pictures
set 1 ($29.99), there are 4 word sets available along with a K-2 word set. There are 40 cards in each set. Nice, thick 5.5 by 8.5 in size. These are not geared toward a specific grade, rather the study that you are doing in science. As a supplemental product you would choose the words that go along best with what you are learning in Science for the year. Buy the entire
Vocabulary Packs
for science have on hand for $107.99. These packs work best for grades 3 through 7th. The K-2 set includes 82 cards and has the basic cards from each of the other 4 sets plus additional cards.
We chose to use some of the more basic sets from the Science Vocabulary Pictures set to ease the kids in. I choose some of the weather related cards.. Condensation, Evaporation, and Precipitation to teach the kids about those concepts, just hanging out looking at the cards. Such a great way to introduce new words to them that will benefit in so many ways!
One beauty of these cards is I will be able to use them for years to come. As my older ones memorize them, I can pass them down to my littles. My 8 year old daughter loves to color and draw so I had her choose a card to copy on a piece of paper.
She couldn't pick just one so she picked Celsius (because of the rainbow pattern) and Spring.
My 5 year old got in on the fun by illustrating Summer!