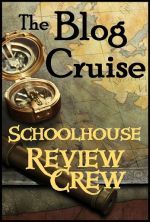 The weather in KY is much more mild than OH ever was, but yet I am still not a winter sort of gal. I am quite content to snuggle up inside and wait the winter through. My 10 year old however is a winter lover. With a huge lack of snow this winter, much to his dismay, he has decided to delve into the study of ice and all he can do with it!
I thought his ingenuity in creating his own ice study would be a great post to share with other homeschoolers!
It was really cold outside 12 degrees. Canyon (age 10) has been wanting to try making an ice hill to sled down, since we have only had enough snow to sled once so far this year. I wasn't interested in him running a hose to ice the entire hill so I put the kabash on that one. He in his own creativity decided to do a mini experiment to see how quickly the water would freeze on the back deck.
He grabbed a spray bottle and decked out in his snow gear went out on the deck and sprayed the water to see it freeze almost instantly. That gave him an idea to spray along the railing to see if he could create icicles. Firstly he tried with just plain water, then had the notion to add food dye to it. He was then able to see how long it too for each spray to freeze and watched his icicles grow with a couple different colors on them.
I had him take photos to physically see how they were growing.
If any of my children would thrive in an unschooling environment it would be this guy! He is always coming up with experiments and ways of learning things (shhh.. don't tell him he is learning though!)
He added blue in next and the icicles started looking like those red, white and blue popsicles we eat in the summer!
It only took about an hour of his time, waiting for the ice to freeze and then going back out there with a spray bottle. He had just a fun time and was able to watch the drip turn into an icicle. We can easily add books in to go along with his experiment and make a mini unit study on ice and how it freezes, simply by utilizing his own imagination.
See what some of my other Crew Mates did in a Winter Nature Study by clicking on the link below!
http://schoolhousereviewcrew.com/winter-nature-study/