Samson's Classroom
is a fun learnning for kids in reading level Kindergarten through 5th grade. Samson is a super cool cartoon dog with big floppy ears. It is like the kids are watching the old TV cartoons, where the characters were fun and safe! My 2nd grader and 4th grader both really enjoyed this program as soon as Samson popped up on the screen. I received the Family membership for 1 year, which costs $50. This allows 4 members of my family to utilize the program, each having their own log in information. I can look on my Dashboard to see how the kids are doing on the various games and programs they have tried. Cost is only $30 for a year for 1 student! That is extremely reasonable if you have a beginner reader who will utilize this entire program.
Samson's Classroom has 3 subjects it covers, Sight Words, Spelling, Reading.

Sight words with Samson
attacks the 224 most commonly used words in the English Language. I hadn't done a lot of memorizing of sight words with my 10 year old and I knew that it could benefit him as well as his 8 year old sister. They sat down on 2 separate computers for a war on sight words. They are awarded certificates and trophies for the more they learn. As with karate, you can earn different colored belts as you master the sight words. Shiloh got to the yellow belt first, which disappointed Canyon who tried to jump ahead and do the ending lessons, in hopes of beating her. Nope, he needed to go straight through. The first several lessons were super easy for him as a 10 year old and he was a little bored with it. Determined to master the next belt before his sister though, he kept on going! A little sibling competition works well for memorizing sight words!
I would like to see Samson's double the amount of words, and make it available for the teacher to begin a student at a specific level without them being set back in getting their 'belt'.

Spelling with Samson allows the teacher to assign spelling lists. If you do not assign them, you can pull from the list provided by Knowledge Wand. There are 4 different activities they can do with the spelling words, from studying them to, unscrambling and finding the missing letters, and spelling in before the timer runs out.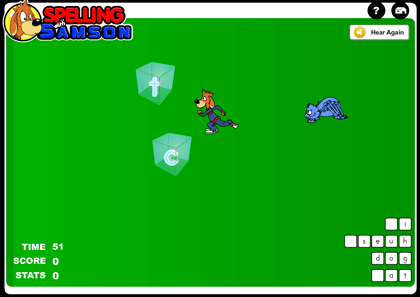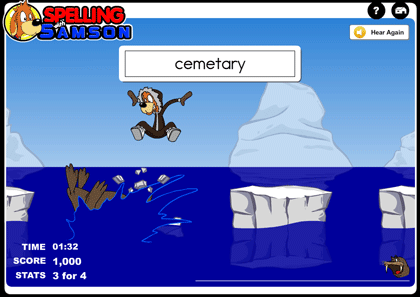 Reading with Samson is for the older age group. It will be helpful to have them complete the sight words section prior to the reading, just to make sure they have a grasp on those important words.
Short passages are given to start in level one where the student has to read it and answer questions. The comprehension practice is very important I believe, to truly get the kids to understand what they are reading. Once you start a reading you need to complete it by answering the questions. Each passage gets harder with the increase in level. They are interesting passages, many about animals which kids enjoy.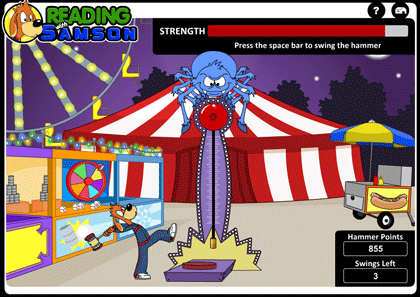 We have reviewed a few online programs and this has been one of the kids favorites. I like how it is organized only with the reading component and focuses in on all 3 parts needed for success. The price for 1 student at $30 is well worth it, especially if you have a youngster just getting started who can utilize the entire program. I plan on using it next year with my now 4 year old to get him started!
As a member of the TOS review team I received a Family membership in order to better facilitate my review. The opinions expressed here are entirely my own.
Want to see what my Crew mates thought of the Samson's Classroom program? Click on the banner below and read more! Also be sure to visit Samson's Classroom on FB and Twitter.
https://www.facebook.com/samsonsclassroom
@samsonreads