RECON
is a High School Bible Curriculum geared toward junior and seniors. It is the first of it's kind to be backed by a national networking site. It prepares the student internally for the spiritual warfare they will face in college as well as helping teach them to reach out to the international students around them.
Lessons 1-38 cover defensive training. Lesson 2-72 on offensive training.
This study is intended for 4 days of instruction per week for 18 weeks, one semester.
It is meant for utilization in the school day rather than used in a youth group type situation because of the need for use more often than once a week. A Christian school could very well use this curriculum with their college bound seniors. There is an element to each days lesson that incorporates small groups. This of course was not able to be done through a homeschool to the same effect it would have in a larger group.
This curriculum is intense and to really get the most of of it the students need to focus, complete the homework and make sure to do it 4 times a week. I used this with my 10th and 12th grader.
Student Workbook
coil binding for $12.99
Teacher Book
coil bound 400 pages $21.95
Recon is a generational college ministry model that:
starts with Christian high school students and
builds a bridge to college that
becomes a network for the college-aged part of the Body of Christ that
morphs into a united army of believers all over the country that
engages in spiritual warfare to free those trapped by the enemy
We grab our bibles and sit around the kitchen table.
Each day has a teaching objective, and learning objectives to focus your attention to.
The Boot Camp day begins with a breakout session for small groups. We did talk about these topics with just the 3 of us without too much problem.
I then teach with the Briefing Notes for about 30-40 minutes. It typically is shorter than that as I am only working with 2 kids. The kids pick out the key words to fill in their workbook as I read through the teacher manual.
In the beginning of the curriculum they have an Explore After Class section where they evaluate, read, interview and other activities to help cement what they learned. After day 10 this is now called the Dog TAG (time alone with God). There were some Dog TAGS that suggested using the internet and researching some of the given apologetic courses. There were print ideas as well. I prefer to keep my boys off the internet as much as possible so we chose to skip any that roped us into the computer.
This curriculum could easily be used for young adults as well as those who are new in the faith. It is eye opening and really makes you look internally. As the teacher I was able to grow in learning at the same time as the kids.
This program takes on added meaning to me as I was saved in college, amongst many international students. Our fellowship in college was peppered with students from Malaysia, Sri Lanka, China and more and it was a blessing to see them take that back to their own country after college, a goat of the outreach this program talks about!
It was difficult some weeks to get 4 lessons in, just with the coming and going of ball practice and college classes for the older one. I plan to continue on with the RECON for the rest of the year with the boys, and then utilize it when the younger ones are older. There is knowledge to be found here and I appreciate the creativity Bill Perry has put into this program!
The 'short' message of the Gospel
The Gospel in Your Hands
by Bill Perry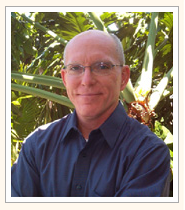 I received the RECON curriculum as a TOS review member to better facilitate my review. All opinons expressed are solely my own. Please click on the banner above to see what my other Crew Mates thought of RECON!!