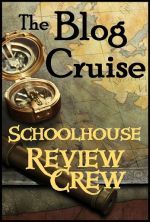 Fall is the perfect season to explore the great outdoors! As my family grows we tend to change our ways of doing our exploration a bit, but we still can get out there and explore.
There seems to be a natural progression in camping with children. As a young couple with only one small child we were able to squeeze into a small pup tent, cook on the open fire, enjoy the nature walks all while being oblivious to the bugs, humidity and lack of sleep!! Ah to be young again.
As we added one or two more children we upgraded to a larger tent. Our now larger vehicle could hold the sleeping bags, camp stove, extra play tent to keep the bugs at bay, comfy folding chairs, toys for entertaining the kids, and easy to prepare foods.
Add in a couple more kids the new tent is a 2 room with a small tunnel connecting the two. A concocted heating unit to keep some of the dew off of us in the morning, and bug zappers to ward off those nasty biters. Bikes added in for entertaining kids. Needing the car topper just to help hold a weekend's supplies with 4 or 5 children. A zoning Mom and Dad from lack of sleep, and the incredible work load of going camping with a car full of children for the weekend. Somehow this isn't the carefree camping of days gone by.
Upgrade, camping in a cabin!! Ahh, much better. Beds provided, flush toilet, stove and refrigerator. Air conditioning. TV!! Looking out the window to see raccoons trying to steal the remains of lunch, walking to the beach across the street. Being able to clean up the beach sand in a running shower.
Enter 6th child. "Mom what is camping?" Our camping trips have now turned into bonfires on the farm, roasting hotdogs and smores.
Running into the house to grab things we forget. Star gazing and watching the fire. Tucking ourselves into our own nice cozy beds in the evening. No packing, no setting up a tent, no struggling to get rest at night. Some of the best parts of camping, the cooking outside, enjoying nature, and spending time together as a family. Without all of the discomfort and major effort involved in traveling with a larger family. It is all about the ages and stages you are in at the time.
Our vacations have now turned into day trips, exploring within an hour or two of our own town. Many of us are doing this because of the economy and realization that we don't need fancy expensive vacations to capture those fun memories for our families.
The kids camp alone in the yard for 'fun', while Mom and Dad get a good night sleep. Starting to enjoy the great outdoors and preparing for their own times of camping with their family in days to come.
It is a natural progression. Sad in a way to look back at the experiences that the oldest children had with camping, knowing that the youngest will not have that same one. He has different experiences though. There is a difference in life if you are the oldest versus the youngest. Older parents, more people in the family, more natural entertainment from siblings.You can still make fantastic memories for your family though!! Less stress for Mom and Dad with the day trips provide more joy and fun for the whole family. Be sure to take lots of photos and document your memories to look back on. As the kids get older the progression will continue to gain on us. Excited to see where our next stage lead us!!