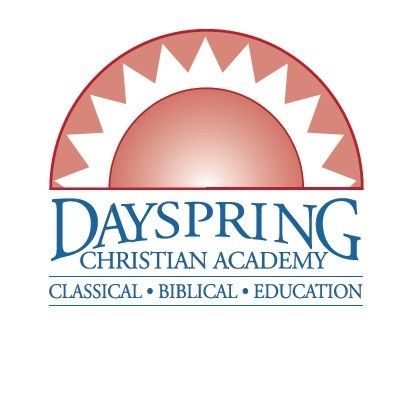 I sure wish I had this program in school growing up!! I am a product of the public school, where anything about God being the reason for the Pilgrim's dedication was simply not mentioned. As I get older and homeschool my own children I see many of the things I learned about the Pilgrims, simply was not the truth, but instead an inaccurate retelling in order to delete God from the picture.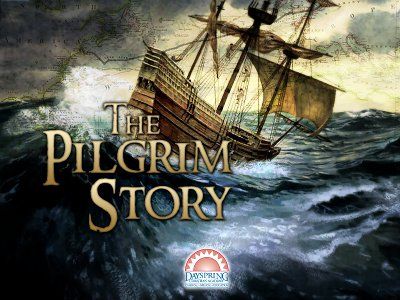 Dayspring Christian Academy
has done a profound job at presenting
The Pilgrim Story
in this multimedia program. Mary Stauffer, Dayspring's 3rd grade teacher is an expert in the history of the Pilgrims. She presents this interactive program for grades 3-6th with the excitement and intrigue that is truly the heritage of the American People. Though it is geared toward grades 3-6, I personally as an adult learned much from it! My younger children as well enjoyed watching and learning along with their siblings. The paperwork, and projects are the items that I would say are more age specific, though you can easily add or subtract from them to make them work for your family.
This self paced online course costs $99 for a 6 month access at any time. The class does not meet a specific time so you can work it around your current schedule. The program really is amazing, and the amount of information is just right! Each lesson takes about 30-45 to complete, not including time for special projects.
There are 5 units, with a total of 17 lessons. This is a very thourough, in depth look at the Pilgrims! If you are just wanting to read a couple books and point out the basic story to your kids, this is NOT the program for you! If you want to know as much as possible about the Pilgrim Story from beginning to end, then you will LOVE this!
Unit One
*King Henry
*Geneva Bible
*Life in Scrooby
*Liberty of Conscience
-- Unit One Test
Unit Two
*Leaving England
*The Second Escape Attempt
*Leiden
*Preparing to Go
--Unit Two Test
Unit Three
*Leaving Leiden
*Conditions on the Mayflower
*Building Christian Character
--Unit Three Test
Unit Four
*The Mayflower Compact
*Exploration
*The First Winter
--Unit Four Test
Unit Five
*Spring, 1621
*The Wampanoag People
*The Rest of the Story (the next three years) --Unit Five Test
Virtual Field Trip in "America's Hometown".
The virtual field trip was one of my favorite parts! I have never been to Plymouth Mass and it was so fun to be a part of this excursion that Mary Stauffer takes with her class each year. It is presented in slides and just made me more determined to get there someday!
Each lesson includes a note taking paper and vocabulary list that you print out and put into a 3 ring binder. This collection at the end of the unit will be a great resource for your student on the Pilgrims. This course will need to replace your other history lessons for the time being I believe as it is so indepth.
We watched the lessons on the Pilgrim Story together, the older kids, younger ones and myself. I opted not to have the children do the notebook or additional activities at this time. I wish we would have had the time prior to my review to delve into more aspects of it, but simply were inundated with other things. I love that I can continue in it, and am getting my 7th grader set up to work through the note taking assignments from where we are in the process of lessons.
This is a perfect time of year to begin this study with Thanksgiving being 6 weeks away. There is still plenty of time to register and get started. It is well worth your time if you can fully utilize the lesson plans and additional research activities. I think $99 for the 6 months can be tight on many peoples budgets. It is an extremely well done study, and will glorify God through the true story of the Pilgrims. If you can plan to use this as your prime history lesson for the fall months, it will be well worth the money. Not something you can utilize now? Make a note of it for next fall and add it into your lesson plans when you can clear the schedule.
As a member of the TOS review Crew I received a 6 month online access to
The Pilgrim Story
to better facilitate my review. You can visit Dayspring Christian Academy to get signed up for you access.
See what some of my other Crew Mates thought about the Pilgrim Story by clicking on the banner below.