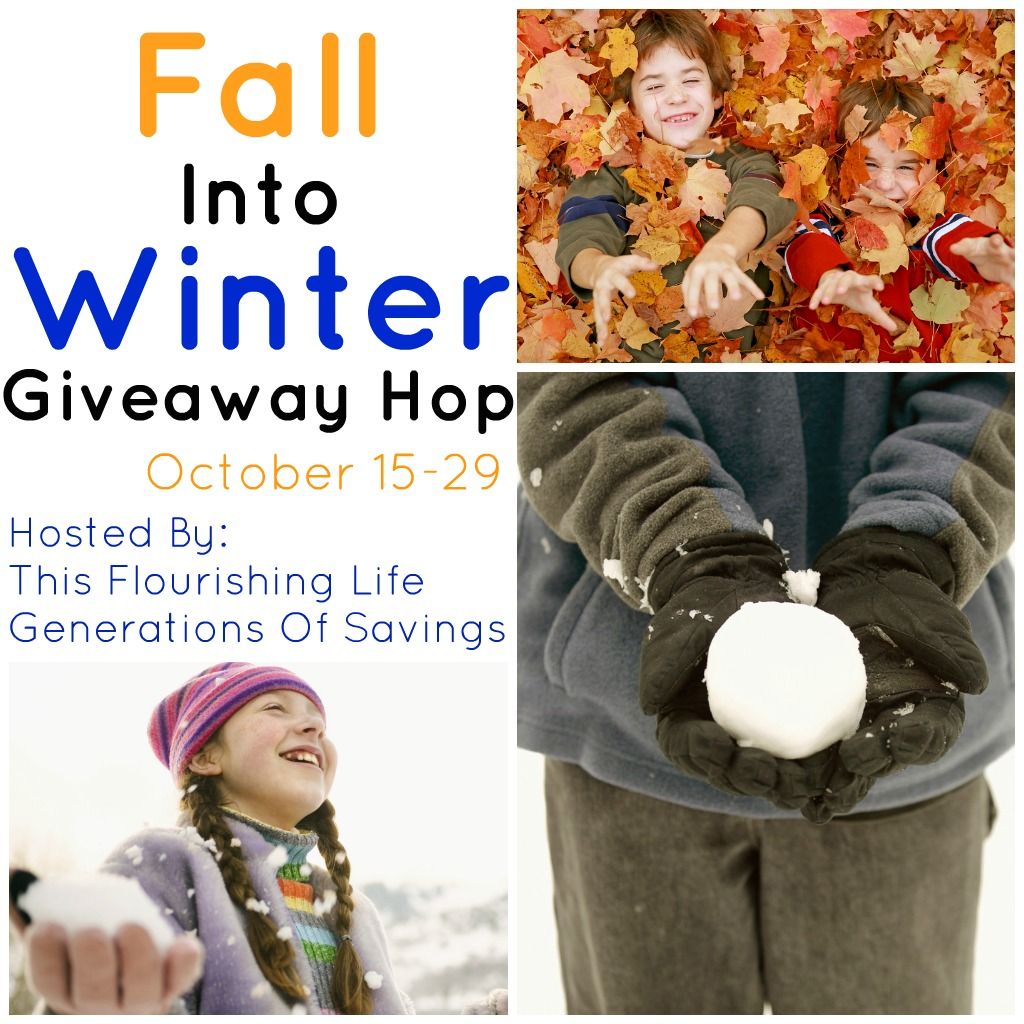 Welcome to the Fall Into Winter Giveaway Hop hosted by
This Flourishing Life
and
Generations Of Savings
. This event features items for all of your winter and holiday needs. Each blog participating is giving away a prize or prize pack with a minimum value of $25, and the hosts are giving away four prize packs with a total value of $650+!
The crispness in the fall and winter air gets me excited about Candles! I had the opportunity to work with
B's Bee Candles
and review a new type of candle.. one made of Beeswax.
Brit uses 100% premium beeswax to make her candles and they are absolutely gorgeous! She offers
jar candles
like the one above. Each 16 oz jar candle comes with a free wick dipper.
I loved these
Rolled Beeswax Candles
so unique and beautiful! I am actually not wanting to light it as it looks so pretty just the way it is decorating my buffet. She has several to choose from in different styles and sizes.
For the holidays B has
wax tarts
you can burn and go flameless. I love these for when I am bustling around the house and can't keep my eye on a lit candle.
From B's Bee Candles Website
"B's Bee Candles is a small business that was started in October, 2011. We are located in Berwick, PA, and buy most of our materials locally. Our candles are made with 100% American materials, so feel pride in supporting your country when you purchase a B's Bee Candle!

We carry a full line of beeswax products including candles, wax tarts, and candle accessories. In the next few months, our product lines will be expanded and we encourage you to keep checking back for new products and scents. As the season changes we alternate our product availability."
B's Bee Candles is giving a $25 Gift Card in the Fall into Winter Blog Hop!! You can then pick and choose the products that are your favorites!!
Enter to win using the rafflecopter below and then hop around and see what my fellow bloggers are offering to get you ready for winter!
Be sure to head over to enter the Grand Prize as well!
Grand Prize:
This Flourishing Life
and
Generations Of Savings
are each hosting grand prize giveaways on their blogs. They are featuring winter and holiday themed prizes for all ages, totaling $650+. Head on over to their sites to enter!
a Rafflecopter giveaway
Find B's Bee Candles in Christmas Jubilee!! Made in America.
Disclaimer: Please note that the Fall Into Winter hosts and participating bloggers are not responsible for sponsors that do not fulfill their prize, but we will make every effort to help the winner in obtaining it.
WARNING:
Beeswax melts at 145 deg Fahrenheit.
Beeswax does not smolder, smoke, or boil. It will spontaneously combust at 220 deg Fahrenheit.
Check your individual warmer to ensure it does not exceed these temperatures. Do not keep wax melter on for long periods of time. If melter becomes hotter than 185 deg F, shut the melter off and unplug it from the outlet. To remove wax tarts from melter, place removable tray (not entire unit) from melter in freezer. Wax will pop right out of tray when cooled for approx 30 min.