The Sugar Creek Gang series written by Paul Hutchens has been a much loved book in our home of boys! I have loved reading these books to them about the adventures of Dragonfly, Circus, Bill, Poetry, Big Jim, Little Jim and more!
I am so thankful for
Beloved Books
in bringing this series to life!! This group of boys make up the Sugar Creek Gang. They spend time camping, exploring, and swimming with each other, and often end up running into a mystery that needs solved. I would almost say The Sugar Creek gang is like a young Hardy Boys series. These boys are Christian, and the type of gang you would want your children to be in!
We actually have the Sugar Creek Gang on tapes.. old fashioned audio tapes. I don't even think we own a tape player anymore! We used to play them in the car on long rides, each one of us captivated. We loved the narration by Paul Ramseyer of North Western College Radio. The stories are always wholesome and interesting.
My oldest age 17 remembers listening to Sugar Creek Gang really well. My younger set didn't herar them as much as they were younger at that time. I was so thrilled to share the Sugar Creek Gang with my 10 year old son!! Now on CD, we can listen to it once again as a family when we are in the car travelling, or just like in the old days, sitting around the CD player in the evening listening to the story rather than watching a show on TV.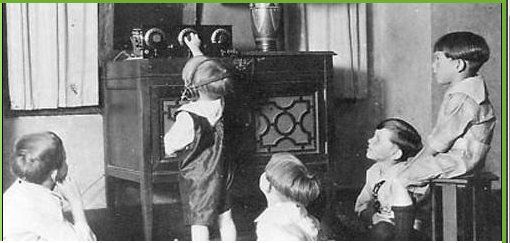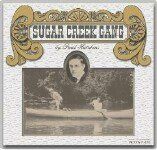 The Sugar Creek Gang series is great for all ages and is very family friendly. You can purchase
Sugar Creek Gang Volume 1
for $54.95 with free shipping.
This volume of CDs contains the following stories:
The Swamp Robber
The Killer Bear
The Winter Rescue
The Lost Campers
Chicago Adventure
The Secret Hideout
They also carry Volumes 2-6. Order the entire
Sugar Creek Gang collection
and save $50.
One way to try out Sugar Creek Gang and see if your family likes it, is to request a complete sample of the first story,
Swamp Robber
, for just $4.95.
Beloved Books has other great audio books on CD like
G.A. Henty
Little Britches
Elizabeth Enright
and more!!
Audio books are so wonderful for kids and their creativity. Rather than staring at a screen of what someone else has interpreted the book to be like, each of your children can visualize and create in their own minds. I find there is much more family bonding in sitting and listening to the radio program together than sitting and watching TV. But then again, I not much of a TV watcher!
Beloved books is offering my readers a special discount code of 20% off your entire purchase!! Now is the perfect time to get this set for Christmas for your children!
The code is JUBILEE-20
Check out the fun on Facebook with Beloved Books and the Sugar Creek Gang
Beloved books on Facebook
Sugar Creek Gang Audio Adventures on Facebook
As a member of the TOS review crew I had the privilege of receiving the first Volume of the Sugar Creek Gang to better facilitate my review. All opinions expressed are solely my own.
Check out the fun my fellow Crew Mates had with this product by clicking on the banner below.