Meet Speekee, a darling purple, spanish speaking puppet!! He is the main character in
Speekee Tv
's Spanish Course for young children. He along with other puppets and real Spanish speaking friends, interests youngsters in the Spanish language.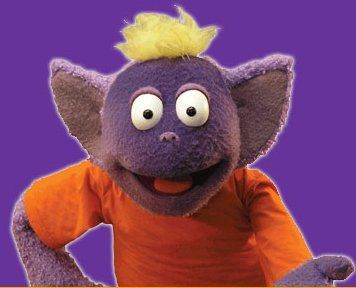 This program is geared for children 2-10. My 10 year old did find the songs to be a bit babyish, but he picked up on them quickly. My 7 year old daughter who is going through a phase of thinking everything is babyish. Funny thing was, she was the one who continued to watch several videos in one sitting!!
Speekee TV immerses the student in Spanish. Only speaking Spanish the entire video, the Spanish children and Speekee utilize actual places, photos and drawings to help the student understand what they are saying.
Using repetition my children and even myself could quickly pick up on what was being said.
Each video, Speekee and the children visit a different place. We watched the video on the park prior to actually going to the park and it was fun for the kids to use the new spanish words they had learned!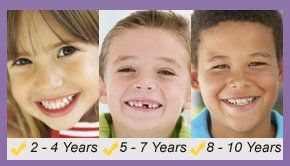 My older children are learning Spanish through an immersion process as well, and it was great to see a program of this caliber geared for younger students. They may only learn a few words at a time, but in context like this they will be able to use them more quickly in everyday life.
This program isn't going to gear them up to move to Spain and be ready to speak Spanish.. but what program does?
What it did provide for my children was
*An interest in the Spanish language
*Clear pronunciation from real life Spanish children
*Songs in their mind of spanish speaking words to reinforce what they learned
*A desire to learn more Spanish
I received a 6 month subscription to the Speekee TV videos and my children have already watched most of them. I am interested in them starting over and being able to retain more and more each time. Topics that interest them as young children.
You can try Speekee TV for free for a 2 week introductory period by visiting their website.
Speekee
I think you will want to sign up for additional time after that! For $7.50 a month, or $60 a year, you can stream the videos when ever you desire.
With your subscription to Speekee TV you can also sign up for
Speekee Fast Track
, a 40 week series of emails that provide you with additional activities to reinforce the video your student watched, and use the words they learned. You can also access it via the website, but I enjoyed having it in my email box for easy access. This additional resource has been wonderful!
Lesson 6 for example is about El Cafe'. You watch the video then reinforce the words that were learned in it by role playing, and talking about the video. What drink did the children order? Leche? Aqua? Zumo de naranja? I could then use real life props to get them to remember the Milk, Water and orange juice.
They are not just watching the video and leaving it, but having it reinforced easily in day to day use.
There are also printable worksheets and flashcards to reinforce what they learned through out the week.
I strongly recommend this style of learning, and Speekee TV does an excellent job engaging the children. Fast passed, bright and colorful, puppets, songs, real kids, and lively is what keeps the attention of kids today!! The only trouble we had, was the kids not wanting to stop watching the videos!
As a member of TOS Review Crew I received a 6 month subscription to Speekee TV to facilitate this review.
See what some of my Crew members think about Speekee by clicking on the banner below.