I recall early on in my parenting journey, hearing about Hal and Melanie Young and their group of boys. As I was expecting my 4th boy I knew I was going to have to key into some of their writings on Raising Real Men! Always a blessing to have pioneers go before us in raising a group of kiddo's and sharing their God given knowledge with the rest of us unsuspecting parents!
Hal and Melanie are the chief publishers of
Great Waters Press
. They may be most well known for their book
Raising Real Men
.

They have also published Christ Centered Christmas, We Gather Together, and Facebook Party Primer. Two new books are just being released; A Cry from Egypt and Children in Church.
I was able to review a print copy of A Cry from Egypt.
A Cry From Egypt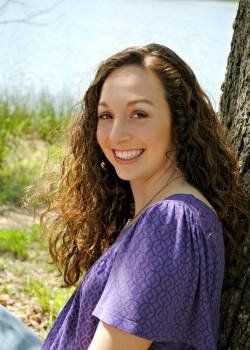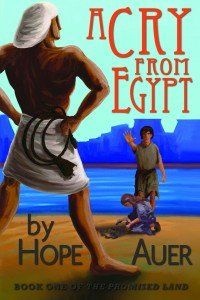 Written by Hope Auer when she was just 13 years old! Sure wish my 13 year old could take some writing skills from Hope! Her love of history shows well in this family read aloud.
Book one in the Promised Land series, A Cry from Egypt is a fantastic go along with your study of the great Exodus, or with your Egpyt unit study. We are not doing either right now, so I chose to read it to my younger children. This book is geared for ages 8 and up. My 4 and 7 year old still were able to enjoy the story, already knowing the Biblical account of Moses.
You can read the complete account of God urging Moses to go to Pharaoh and asking him to set the Israelites free in Exodus 6-12. This includes all 10 plagues that we see come upon Egypt. They are excited of course when reading in the Word, you can't replace the Word! What I love about what Hope Auer has done, is make the Word come alive for young readers and listeners. She has taken biblical, and historical accounts and put them into a fiction story (but possibly quite accurate), and through imagery and vivid descriptions has taken the facts of the Bible and spun it into a story that will stick with the kids!
Exodus 8:2-4 "If you refuse to let them go, I will send a plague of frogs on your whole country. The Nile will teem with frogs. They will come up into your palace and your bedroom and onto your bed, into the houses of your officials and on your people, and into your ovens and kneading troughs. The frogs will come up on you and your people and all your officials".
We know that the plague of frogs came as accounted for in Exodus, and it describes it to a degree. The kids may be get a little squeamish when I read the biblical account to them, but is it something that will stick in their head, rich with detail?
Look at the what Hope adds to it, just to get the kids really thinking about what a plague of frogs would look like. " The mud is so full of frogs we can't even mix the staw, mud and water together to make the right consistency. And they're so big they keep knocking things over and people. I even saw them knock over a stack of bricks" (pg 60)
Jarah asks why they don't just kill the frogs? Good question, I wonder why I hadn't thought of that.. maybe there were too many?
"You can't even think about killing a frog," Mother ordered. "Frogs are sacred". "One of the gods is Heget. She has the head of a frog. Frogs are associated with fertility and resurrection because they come from the Nile. So frogs are sacred because they represent the goodness of Heget"
Hope Auer takes each of the plagues and gives it more detail, to embed it in the minds of the young people who read her work. I like how it makes the truth of the Bible come more alive for my children!
I am excited to see her next work as this one ends just after the passover and the leading of God's people out of Egypt.
You can purchase A Cry from Egypt from
http://acryfromegypt.com/store/
for $12.50. This is an advance reader copy so be sure to grab yours quickly.
You will also want to check out:
Children in Church: Nurturing Hearts of Worship
By Curt & Sandra Lovelace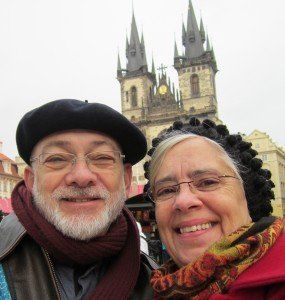 There are several FB pages you can follow to keep up with these great book!
Great Water Press
https://www.facebook.com/pages/Great-Waters-Press/200794020012921
Raising Real Men
http://www.facebook.com/raisingrealmen
Hopeful Stories, Hope Auer
https://www.facebook.com/hopeauerbooks
Children in Church
http://www.facebook.com/childreninchurch
See what some of my Review Crew thought about A Cry from Egypt and Children in the Church by clicking on the banner below.

As a member of the TOS review crew I received a copy of A Cry from Egypt to faciliate a fair and accurate review. All opinions expressed are solely my own.